High Performance, Feature Rich 10/40GbE Systems: 40Tbps & 512x 40GbE, 2048x 10GbE, 768x 10GBASE-T
Designed for large scale leaf / spine and Spline™ networks the Arista 7300 Series modular switches deliver industry leading density and performance with a rich choice of interface types for server leaf and spine network deployment. They combine scalable L2 and L3 features with comprehensive network monitoring, virtualization and visibility features.
Featured Video: 7300 Series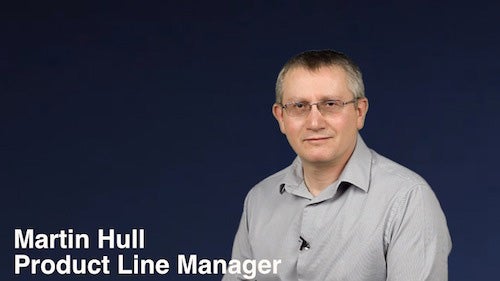 The Foundation for Spline Networking
Architected to Operate at Cloud Network Scale
40Tbps system capacity / 30 Billion PPS
Wire speed unicast & mcast
Class leading latency and Dynamic Buffer Allocation
Scalable Leaf / Spine and Spline Designs
Optimized for Virtualization and Cloud
VXLAN and EOS Network Tracers
Provisioning & scripting with Python and ZTP
VM Tracer and LANZ for real-time traffic visibility
Comprehensive L2/L3 and 10G/40G Options
Choice of 32x 40G / 48x 10GBASE-T + 4x 40G / 48 x 10G-SFP + 4x 40G
Up to 2048x 10G or 512x 40G in a single system
Flexible 10GBASE-T option for 100M/1G/10G server access
Rich L2 and L3 resources: MAC 288K / IPv4 Hosts 208K / 16K IPv4 & 8K IPv6 routes
Arista 7300 Technical Architecture
The Arista 7300X Series is designed with the latest in system on chip (SoC) silicon and software. The 7300X Series architecture is optimized for fully meshed east-west traffic patterns with mixed traffic loads found in both private and public cloud networks.
The 7300X Series modular switches are designed for continuous operations with system wide monitoring of hardware and software components, simple serviceability and reversible airflow options. The series offers high availability of all critical components with redundant supervisors, power supplies, fabric and fan modules.
Featured Video: Modern Scale Out Cloud Network Designs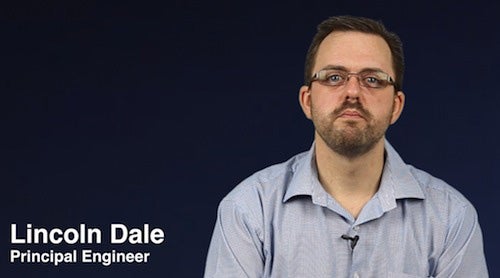 High Performance 10/40GbE Ethernet Spline
2048 x 10Gb, 512 x 40Gb and 768 10GBASE-T Ethernet Ports
2.56Tb of capacity for each linecard slot, for over 40Tbps total
Dynamic Buffer Allocation to protect against drops under congestion
Aggregate 30 Billion PPS of L2/L3 forwarding
High Availability
Redundant Supervisor, fabric, fans and power
Data Center optimized with front to back and back to front airflow
In Service Software Upgrades
Self-healing stateful fault repair (SFR)
Stateful Supervisor Switchover*
High Performance Fabric Modules
Efficient utilization of fabric using DLBF to optimally balance traffic
40Tbps Fabric
Fabric with individually removable fan modules to improve system reliability
* Not yet supported in EOS.
Arista 7300 Series Technical Specifications
The Arista 7300X Series modular switches provide industry leading 10/40GbE density and performance. Available as a choice of 16 slot, 8 slot and 4 slot systems they combine wirespeed forwarding with comprehensive L2 and L3 features.
The 7300X Series supports a choice of high density wirespeed layer 2/3/4 performance linecards that offer a flexible combination of 1/10/40GbE switching to design large leaf and spine networks for scale-out of east-west traffic patterns with low latency and power efficiency.
Featured Video: 7300 Series Deep Dive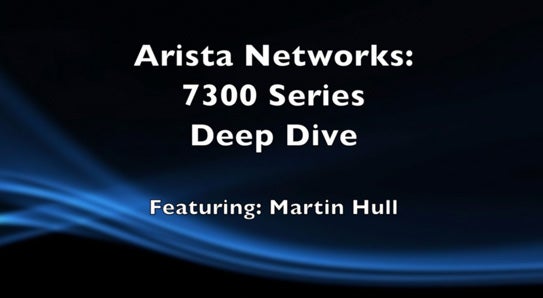 System Performance:
The Arista 7300 systems can be fully populated with up to 16, eight or four linecards respectively
|   | 7316 | 7308 | 7304 |
| --- | --- | --- | --- |
| Description | Half rack of switching that delivers the highest 40GbE capacity in the industry | An 8 slot system with airflow for server or network rows replacing Catalyst 6509 | Compact high density and resilient system with flexible interface choices for leaf / spine and collapsed spline |
| Switching Capacity | 40Tbps | 20Tbps | 10Tbps |
| Linecards | 16 | 8 | 4 |
| 10G Ports | 2048 | 1024 | 512 |
| 40G Ports | 512 | 256 | 128 |
| Forwarding Rate | 30 BPPS | 15 BPPS | 7.5 BPPS |
| Total Buffer | 384MB | 192MB | 96MB |
| Rack Units | 21 | 13 | 8 |
Linecard Comparison:
7300X Series linecards provide a choice of speed and density addressing 1/10/40 GbE requirements with a consistent set of features. Each module is power efficient and delivers consistent performance and low latency with a dynamically allocated buffer that is optimized for fully meshed East-West traffic patterns.
 
7300X-32Q
7300X-64S
7300X-64T
Ports
32 QSFP+

48 SFP+

4 QSFP+

48 10G-T

4 QSFP+

10GbE Interfaces
128 (QSFP+)
64
64 (48-T, 16-X)
40GbE Interfaces
32
4
4
Port Buffer
24MB
12MB
12MB
Nominal Power
238W
211W
290W
Forwarding Rate
1.92Bpps
960Mpps
960Mpps
Linecard Features:
Each 7300X Series linecard delivers a consistent set of features supporting layer 2 and layer 3 data center designs with predictable and linear scaling.
|   | 7300 Linecards |
| --- | --- |
| Latency | 550ns - 2usec (40G) |
| MAC Table Size | 32K to 288K |
| Maximum IPv4 Host Routes | 32K to 288K |
| Maximum IPv6 Host Routes | 16K to 104K |
| Maximum IPv4 Unicast Route Prefixes | 16K to 144K |
| Maximum IPv6 Unicast Route Prefixes | 8K to 77K* |
| Maximum Multicast Groups | 288K with 8K unique groups |
| Maximum ACL Entries | 4-8K Ingress, 1-2K Egress |
| Maximum LAG Members | Up to 64 member ports |
| Maximum LAG Groups | Up to 1024 |
| Maximum ECMP Fanout | 64-way |