Arista seeks an Advanced Services Engineer to provide advanced post-sales support, guidance and assistance to account teams to address specific customer needs. In this position, you will be working as a technology expert in the Routing & Switching space to design, implement, and support (troubleshoot) our deployments within a number of customer infrastructures. The ideal candidate will also have a level of comfort communicating across all functions within Arista, as well as with clients and partners.
Essential Functions of the Job:.
Provide advanced post-sales support for networking deployments
Review customer designs and make recommendations for deployment
Migrate or interconnect to/from Cisco, Juniper and other vendors to Arista infrastructure
Assist with configuration build outs
Assist with implementation and change controls
Assist with proof of concepts (POC) and in-depth testing to validate design scenarios
Provide bug scrubs and code recommendations
Provide interface to TAC and internal development teams and the customer
Provide advice regarding architectural questions, product prerequisites, product features, etc.
Translate complex business requirements into Network solutions
Assist Pre-Sales Engineer and Account Executives with designing Network solutions
Establish and maintaining strong relationships with key partners
Attend key partner events, training sessions, and provide ongoing training with the customer teams globally
Continue training to maintain expertise
Ability to understand the client's business objectives and technical needs
Ability to meet Service Level Agreements (SLAs) for sales and clients
Regularly exercises discretion and independent judgment
Maintain professional relationships with teammates, partners, and clients
Some travel may be required within assigned territory
Desired Skills and Experience
Bachelor's degree in Computer Science from a four-year college or university
Network Industry Certification preferred (e.g. CCIE (R&S), JNCIE)
7+ years' working experience with network technologies
7+ years' minimum experience with Cisco-based technologies focusing on infrastructure and voice
Demonstrated experience in technical post-sales or as an Advanced Systems (AS) Engineer preferred
Experience with Cisco enterprise routing/switching within large data center enterprise customers
Knowledge in competitive products is a plus
Previous experience working in a large Wall Street financial company is a plus
Expert knowledge in the following areas: Ethernet, RSTP/ MSTP, VLANs, IP Routing, TCP/IP, OSPF, BGP, Multicast, QoS
Expertise in at least one area of related technologies - storage, financial trading, Web2.0 applications, HPC or load balancing
Expert level knowledge of industry-standard CLI
Ability to write white papers a plus
Background in Linux, Unix, Perl, Python, Scripting of any nature is a plus
Excellent customer service and verbal communication skills
Excellent written skills and the ability to do related documentation and ticket tracking of opportunities/meeting follow-up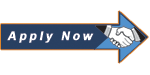 USA Location
Non USA Location
Arista is an Equal Opportunity Employer: All qualified applicants will receive consideration for employment without regard to race, sex, color, religion, national origin, protected veteran status, or on the basis of disability.