Arista Networks is seeking a candidate to provide pre-sales technical support and technical expertise to Arista Networks customers and partners.
Responsibilities:
Perform hands-on work with customers during product evaluations and post-sales
Perform hands-on tests to validate customer proof-of-concept setups, network designs, and   network deployments using new products and features
Put together design guidelines and recommend improvements to customers for the networks they support
Provide feedback to product management and engineering
Keep up-to-date on competitive solutions, products, and services
Author whitepapers on technology and products
Desired Skills and Experience
Bachelor's or Master's degree.
5+ years work experience with enterprise-level network design and deployment
Experience on Cisco data center switching platforms e.g. Nexus series platforms N7k, 6k, 5k, 3k, 2k, 6500s
Hands-on experience with enterprise-class routers and switches; Cisco IOS/NX-OS, Juniper OS
Proficient with the design, installation, configuration, troubleshooting, and monitoring of core LAN/WAN/ MAN services  
Proficient in routing protocols: TCP/IP, BGP, OSPF, HSRP/GLBP, Multicast, RFC based protocols
Understanding of IP concepts including routing, VLAN's, QoS, tuning and capacity management concepts
Ability to work in a team, project management, documentation
Preferable
Worked at another switching vendor as systems engineer, such as, Cisco or Juniper
Data networking certifications i.e. CCNA, CCNP, CCDP, CCIE strongly preferred.
Working in large enterprise networks is desired. The ability to work under pressure and interface with management.      
Have basic programming background with UNIX, PERL, Python, HTML, Java, C++
Knowledge on SDN, Openstack, Big Data, Hadoop, Cloud Data Centers, ESX Servers, and Virtualization
Knowledge on network monitoring, automation, network availability and capacity planning.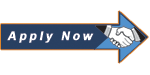 USA Location
Arista is an Equal Opportunity Employer: All qualified applicants will receive consideration for employment without regard to race, sex, color, religion, national origin, protected veteran status, or on the basis of disability.