Job Description:
Arista Networks has an exciting opportunity for a Product Line Manager (PLM) with a passion for cloud networking solutions to join our team. The ideal PLM person is passionate and experienced in defining product road maps, strategy, and development opportunities within the cloud networking sector. This key position will report to and work in collaboration with the Senior Director, Product Management, and Systems Engineering to drive new product initiatives for Arista.
Responsibilities:
Drive the product direction for cloud networking products by working closely with customers, product marketing, sales leadership, support, and cross-functional groups
Define product pricing and cost targets
Articulate and drive market strategies
Represent Arista at customer briefings, technology, and partner forums
Manage product life cycle
Develop value propositions
Coordinate all aspects of product launch and go-to-market including industry briefings and
Communicate with sales teams and customers
Conduct competitive analysis and market research to guide product planning
Develop detailed business requirements that can be used to create product specifications and architecture for each feature set
Work side-by-side with engineering, design, and program management in a fast-paced environment to deliver products to market
Work closely with Product Marketing to define the go-to-market plan
Define, track, interpret, and report on key product success metrics
Requirements:
BS or MS in Computer Science or Electrical Engineering
5 to 8 years of overall experience—with at least 4 years in product management
Background in systems design, network design or Technical Support (TAC)
Experience with product management of a line of systems focused on Enterprise customers and the Global Financial Services Industry
Experience with enterprise routing and switching, including WAN technology
Strong leadership skills to influence and drive multiple teams toward a common vision and roadmap
Strong analytical skills and a natural predisposition toward data-driven decision making
Excellent written communication and presentation skills with the ability to communicate complex ideas to customers and partners
Demonstrated experience in creating product specifications, performing competitive analysis, and/or market research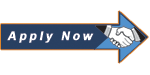 USA Location
Arista is an Equal Opportunity Employer: All qualified applicants will receive consideration for employment without regard to race, sex, color, religion, national origin, protected veteran status, or on the basis of disability.