Arista Networks is seeking a candidate to perform product management responsibilities for the EOS software platform and associated Arista Networks switching product line. This is a key opportunity for someone with industry and technology expertise in the routing / switching sector. If you are passionate about working on next generation cloud networking solutions and being a part of the fastest growing network company in the industry, then come join Arista!
Responsibilities
Create and evangelize field facing product marketing collateral across EOS technologies, including white papers, slide decks, websites, demos, videos, etc.
Subject matter expertise on deeply technical topics related to product development, deployment, and ongoing product use.
Hands-on projects to develop labs as well as demonstrate key technologies
Collaborate on product definition through customer requirement gathering and roadmap planning
Product support for sales teams and customers to ensure success with major opportunities and deployments
Leverage expertise to train Arista sales force and Arista customers through clear and accurate product collateral
Execute ongoing aspects of the product lifecycle, including interaction with a cross-functional set of teams
Keep up-to-date on competitive solutions, products, and services
Regular analysis of the industry landscape and positioning relative to Arista's differentiation
Represent Arista at external events, including conferences, tradeshows, partner engagements, etc.
Requirements
At least Bachelor Degree in  Computer Science, Information Systems, or equivalent Bachelor degree required
6-8 years of experience in the networking industry
Strong preference for at least 2 years as a product manager or technical marketing engineer. Prior experience could also include software engineering, systems engineering, or similar roles.
Industry / technology expertise is required in the following areas: routing, switching, VxLAN/MPLS/network virtualization, network management and operations, data center trends and technologies, network orchestration and automation systems, network platform offerings and solutions from industry vendors
Expert technical knowledge is required in several of the following areas: Ethernet, VLANs, IP routing, TCP/IP, Multicast, Protocols (BGP, ISIS, OSPF, PIM, IGMP; etc.), QoS, APIs (JSON, etc.), scripting (Python, etc.), orchestration platforms (Openstack, etc.), and overlay platforms (VMWare NSX, etc.)
Software development skills for solutions and extensions, including scripting capabilities (Python, etc) and API integration approaches (REST, JSON, NETCONF, etc), are required
Expert knowledge on or more of the following verticals: Data Center, Cloud, Campus, Media & Entertainment, and Service Provider
Expert knowledge of public cloud platforms and associated networking environment, including AWS, Microsoft Azure, and Google Cloud Platform.
Network design level expertise in the following use-cases: private and public cloud data centers, service provider data center, Internet routing, IP storage, financial networks, high-performance computing (HPC), enterprise networks
Ability to write extensive technical content (white papers, technical briefs, test reports, etc.) for external audiences with a balance of technical accuracy, strategy, and clear messaging
Ability to build extensive technical slide decks in PowerPoint, with technical accuracy, strategy, and clear messaging
Ability to comfortably present in front of internal and external audiences (large and small)
In some cases, exposure to product financials including licensing and modelling can be valuable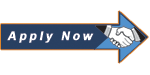 USA Location
Arista is an Equal Opportunity Employer: All qualified applicants will receive consideration for employment without regard to race, sex, color, religion, national origin, protected veteran status, or on the basis of disability.