Job Description:
The professional services role within Arista takes client engagements from initial design through implementation and migration and continues on to provide in life operational support. This ensures a seamless transition for customers from initial exposure to full operational capability.
Responsibilities:
Analyze customer situations to develop requirements
Develop and provide designs in line with requirements
Implementation and migration planning detail and support
Technical training and knowledge transfer
Ongoing operational support to customers
Capabilities:
Ability to develop accurate and meaningful requirements for datacenter infrastructure projects
High level and low level design experience in datacenter infrastructure
Advanced network protocol knowledge
Linux operating system knowledge
Project management skills
Experience in working with all levels of the business from the engineering deck to the executive suite
Experience in delivering technical and operational training to customers
To be ableto deliver team and individual objectives
Python programming skills would be advantageous
Requirements:
BS degree in Optical, Electrical Engineering
Overall experiences of at least 10 years in the networking industry
Knowledge of optical technologies, optics form factors, relevant industry standards, and higher order modulations
Experience in optical module testing
Experience in manufacturing optics test fixture development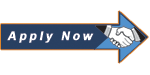 Non USA Location
Arista is an Equal Opportunity Employer: All qualified applicants will receive consideration for employment without regard to race, sex, color, religion, national origin, protected veteran status, or on the basis of disability.