Job Description:
We are seeking candidates who take pride in driving and sustaining product development through manufacturing. As an Arista Electrical Test Engineer, you will engage with Engineering, Platform Design, CM Partners, and other business functions. You will get an opportunity to work with some of the smartest engineering and technical leaders in the industry.
Job Responsibilities:
Support the development of new and sustaining products by performing Electrical Design Verification Tests
Participate on project teams of engineers involved in specification, design, development and test of hardware
Develop, implement system, and board level test plans with hardware development engineers, diagnostics engineers, and project managers
Define the design test parameters and procedures with the goal of releasing zero design defects to production
Find and resolve EDVT issues early in the development cycle by actively working with the diagnostic and hardware design teams
Assure test schedule and coverage by innovative test automation approach
Closely interface/engage with cross functional product teams to meet the project milestones
Improve EDVT processes and actively enhance efficiency, consistency, cost avoidance, and customer satisfaction
Evaluate technical readiness prior to release to manufacturing
Drive the evaluation and enhancement of the EDVT process and best practice documentation
Job Requirements:
BS or MS Electrical / Computer Engineering
4-7+ years of experience in Electrical Design Verification Testing (EDVT)
Hands on capability to design and implement EDVT characterization tests with solid understanding of hardware design and manufacturing test parameters
Hands on capability to develop and implement test scripts in Linux/Unix environment using scripting language, Python strongly preferred
Working knowledge of fundamentals of networking products related to switching and data centers
Capable of maintaining and enhancing environmental test lab infrastructure, networks, and processes
Excellent knowledge of complex system level debugging and root cause analysis.
Expertise in some or all of Design for: Testing, Reliability, Quality, Experiment, Manufacturability
PoE or power supply testing is plus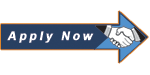 USA Location
Arista is an Equal Opportunity Employer: All qualified applicants will receive consideration for employment without regard to race, sex, color, religion, national origin, protected veteran status, or on the basis of disability.