Company Overview
Arista Networks was founded to deliver software defined cloud networking solutions for large data center and high-performance computing environments. With more than one million cloud networking ports being deployed worldwide, Arista delivers a portfolio of 1/10/40 and 100GbE products that redefine network architectures, bring extensibility to networking, and dramatically change the price/performance of data center networks. Arista's team is comprised of experienced management and engineering talent from leading networking companies. Arista designs revolutionary products in California and delivers them worldwide through distribution partners, systems integrators and resellers with a strong dedication to partner and customer success.
Overview
As Engineering Program Manager you will work with an experienced cross-disciplinary team to drive hardware product development, release to manufacturing, and sustain the product in manufacturing. You will spend ~75% of your time working in the NPI process and 25% in Manufacturing. Strong leadership, communications, and team-building skills are essential.
Specific Duties and Responsibilities
Lead a cross-functional team from HW, SW, Central, and Diagnostic engineering, manufacturing, product management, and customer support to deliver outstanding products to the market
Based on the information presented you must be able to predict how delivery slips or quality issues in one function will affect others on the team. Anticipate the impact and prepare contingency plans.
Create a master schedule that captures and inter-connects the key functional deliverables as defined by the product development lifecycle and ensure the team delivers. Drive and lead development milestone checkpoints.
Drive, coordinate, and monitor Engineering programs including scheduling, planning, product and project cost analysis, early access, & first customer shipment.
Drive cross-functional issue resolution ensuring issues are identified, owned and resolved. Ensure issues are escalated to the appropriate functional leaders.
Identify and implement product development process improvement initiatives.
Minimum Qualifications
7-10+ years of engineering, manufacturing, and program management experience in electronics manufacturing environment.
Exceptional project management skills.
Excellent verbal and written communication and organizational skills
Significant working knowledge of hardware development.
Proven track record of managing projects and delivering on time.
Demonstrated ability to take initiative, develop and implement new processes.
Experience interfacing with product management, technical support
Ability to listen and simplify complex topics for non-technical audiences and prepare summaries for executives and stakeholders
Education: BSEE/ME/IE degree or equivalent. MBA and PMP desirable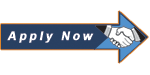 USA Location
Arista is an Equal Opportunity Employer: All qualified applicants will receive consideration for employment without regard to race, sex, color, religion, national origin, protected veteran status, or on the basis of disability.