Arista is a public company founded and funded by well-known Silicon Valley veteran Andy Bechtolsheim.  Arista is developing cutting edge network solutions to address the scalability, performance, and reliability requirements of large scale HPC and Web data centers. 
Job Description:
We are looking for experienced, self-motivated, and team oriented board design engineers to create industry leading Cloud Networking Ethernet switches. 
Responsibilities:
Candidates for this position would be responsible for the entire hardware design process:
Authoring Functional Specifications
Selecting and Qualifing Components
Schematic Capture
Working closely with PCB Layout (CAD)
Overseeing and specifying PCB fabrication
Working closely with Contract Manufacturer (CM) during all builds, from proto through production
Lab bringup and debug
Qualifying Components
Training CM for high yield test and manufacturing
Requirements:
BSEE
3 to 10 years of relevant experience
Experience designing Networking Hardware, particularly Ethernet switching
High layer count boards
Gigabit+ signaling experience
High speed (>150MHz) parallel buses, SDR and DDR
802.3 IEEE compliance
Writing specifications and drawing schematics for high complexity boards
Working closely with CAD designers on complicated layout and routing
Working closely with Software engineers for bringup and debug
Familiarity with signal integrity and power integrity concepts such as impedance, differential routing, insertion loss, board stackups
Experience designing for Manufacturability
FPGA design using Verilog
System simulation using Verilog
Working with Contract Manufacturers
Successfully taking products from concept to production
Location:
We're hiring Hardware Engineer, Board Design in: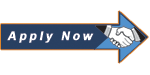 USA Location
Arista is an Equal Opportunity Employer: All qualified applicants will receive consideration for employment without regard to race, sex, color, religion, national origin, protected veteran status, or on the basis of disability.