Arista Networks was founded to deliver software defined cloud networking solutions for large data center and high-performance computing environments. With more than one million cloud networking ports being deployed worldwide, Arista delivers a portfolio of 1/10/40 and 100GbE products that redefine network architectures, bring extensibility to networking, and dramatically change the price/performance of data center networks.
We continue to grow as a company and have an exciting opportunity for a Mechanical Engineer to join our team.  We have stellar engineers at Arista and continue to hire the brightest minds in software, systems and hardware engineering.
Come join the team!
Job Description:
This position reports to the Mechanical Engineering Manager and is responsible for the mechanical design of the next module or the next chassis that we bring to market. Arista produces switches with a high number of ports per rack unit. This creates challenges in the mechanical design. You will be faced with the usual requirements, like structure, cooling, EMC, safety, manufacturability, cost, appearance, tolerances, documentation, conforming to a family of existing products, along with tight schedules. In each project you will work with a cross functional team to ensure that the end solution is brought to market quickly and meets our customer's' needs.
Responsibilities:
Explore solutions suggested by team members and add new solutions that blend all of the requirements.
Implement the selected design using Creo 3D CAD and provide all the necessary drawings, critical to function dimensions and 3D files to allow the design to be prototyped and manufactured.
Schedule and manage peer and cross functional team reviews of your design.
Structure bill of materials (BOM), release and change the product using product lifecycle management tools (Agile).
Provide 3D models to be used in thermal simulations.
Design heat sinks using input from thermal simulations and create the drawings and 3D files necessary to prototype and manufacture the parts.
Provide PCB design drawings and 3D files to the ECAD design team.  Work with the electrical engineer and PCB layout to address placement concerns.  Check the final design of the PCB.
Work with CMs to address any DFM concerns they have.
Work in the lab to check the prototypes against the 3D MCAD design.  Debug and list manufacturing and design issues that need to be resolved in following releases of the design.
Communicate manufacturing issues found in the lab to the CM.
Track the testing performed at outside labs on your design to capture any additional changes needed.
Manage or perform air flow testing on your design.
Perform thorough peer reviews of other designs.
Some travel to China or Malaysia to troubleshoot issues or to help expedite a build is required.
Work on teams sustaining products that are in production.
Requirements:
BS, MS, or PhD in Mechanical Engineering + 3 years experience.
Relevant experience in mechanical design of computer/network equipment designed to operate in data centers is preferred.
Experience in ECO, BOM and Deviation processes, (Agile experience a plus).
Experience using ProEngineer (PTC Creo) a plus.
Experience with Mechanica (PTC Creo Simulate) a plus.
Experience with thermal simulation and air flow testing a plus.
Experience designing sheetmetal parts using soft and hard tooling guidelines.
Plastic part design for both cosmetic and non-cosmetic uses.
Familiarity with PDMLink (PTC Windchill) a plus.
Location:
We're hiring Mechanical Engineer in: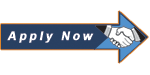 USA Location
Arista is an Equal Opportunity Employer: All qualified applicants will receive consideration for employment without regard to race, sex, color, religion, national origin, protected veteran status, or on the basis of disability.