Job description:
Arista Networks is looking for an ambitious Senior Credit Analyst who can add immediate value and who is also eager to expand their experience and influence over time. The qualified candidate will be a key contributor in the Finance department and will work closely with the Sales, Sales Operations and Finance teams. We are seeking a professional, experienced in all aspects of accounts receivable, collections, financial statement analysis, customer credit worthiness and detailed write ups, order approvals, reporting, SOX compliance processes, and tax functions as it relates to customers and legal entities. This individual will initiate and follow our internal credit and collection procedures to support sales growth while adhering to the Company's Credit and Collection Policy.
Responsibilities:
Customer Credit Worthiness/Reviews: Perform analysis from financial statements, gather pertinent information to summarize, analyze, and recommend credit limits and risk analysis of customers. Review existing accounts in accordance with Arista's SOX policies and cycles.
Order Releases: Review orders submitted by order management for accuracy of PO's, legal entities, tax charges, and various other criteria to approve the orders for shipment and invoicing.
Customer Collections. Manage portfolio of customer accounts for collections, invoice submission through portals, reconciliation's of disputes You must be comfortable and tactful in contacting our internal (Sales) and external customers by phone and email to facilitate the collection of past due invoices.
Problem Solving: Work with customers, Finance, Tax, Order Management and others in order to resolve invoice payment disputes.
Desired Skills and Experience:
Requirements:
Bachelor's degree with a concentration in Accounting or Finance or equivalent professional experience.
Minimum 3-5 years of experience in a similar position.
Experience in a high growth company is a plus.
Ability to communicate across all levels of the organization. Understand and manage the unique interest of both Sales & Finance.
Strong analytical skills, finance, and accounting fundamentals.
Advanced Excel experience.
Must possess excellent oral and written communication skills.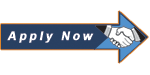 USA Location
Arista is an Equal Opportunity Employer: All qualified applicants will receive consideration for employment without regard to race, sex, color, religion, national origin, protected veteran status, or on the basis of disability.