Arista APAC is looking for a Technical Solutions Engineer based in Bangalore, India. The ideal candidate possesses the ability to troubleshooting complex and dynamic customer environments while balancing the communications needs for customer support issues. A strong analytical mind is required, as is the ability to triage. As we are continually releasing new features and products, a high aptitude for both learning and teaching are required.
Our engineers work closely with other members of Customer Engineering as well as both Software and Hardware development - both in diagnosing problems as well as communicating them in multiple technical contexts. Thus, excellent written and verbal communication skills are a must, as is a collaborative approach. 
Candidates must be experienced in networking and troubleshooting L2/L3 devices.
Skills & Requirements:
Communication skills:
Excellent listening, presentation, and writing skills         
Must have very strong customer and intrapersonal skills.         
Mandatory Technical Skills:
Working knowledge of Networking industry, products and protocols.  
Understanding of networking architectures and protocols is critical.   
Strong troubleshooting experience in hardware and software protocols.        
Strong competence in Routing and /or Switching domain.         
Strong operating and troubleshooting knowledge in 3 or more of the following areas:         

Networking Protocols - Strong understanding and knowledge of TCP/IP, IPv6, Ethernet protocols
Switching technologies (L1/L2 technologies: Ethernet, VLAN/Trunking, QinQ, STP, RSTP, xPVSTP, MSTP)
Routing Protocol Knowledge (RIP, OSPF, BGP, IS-IS, BGP) skills required.
Experience with Multicast protocols (IGMP, PIM), MPLS, and various WAN protocols
Strong Understanding of First Hop Redundancy protocols
Network Design and Implementation
Network Virtualization / Cloud Computing
Understanding of IPSEC VPNs.
Desired Skills:
A strong comfort level with Linux is highly desired.        
Experience with scripting languages (Python, Perl, shell etc)    
Experience with troubleshooting tools such as IXIA, tcpdump and wireshark (or similar packet generation and analysis tools).
Network design knowledge is highly desirable    
Technical knowledge of virtualization platforms and technologies       
Understanding of methods of attacks (DoS, portscan, Worms and Trojans, spoofing), Secure Management (SSL, SSH)    
Qualifications and Experience:
Bachelor's Degree in Computer Science/Engineering, or relevant engineering/science fields.
5+ years of relevant experience    
Industry certifications and prior TAC experience is preferred.
Responsibilities:
Interface with other global Technical Solutions Engineers in expediting resolution to the customer's issues.
Responds to customer product inquiries via telephone or in written internet-based email. 
Resolves customer concerns raised during installation, operation, maintenance or product application or compatibility matters. Follow-up may include duplicating basic problems, if necessary, in the lab requiring standard setup and working with engineering staff to resolve non-routine issues.
Troubleshoots problems with hardware equipment and software applications and recommends corrective action.        
Follow-up may include duplicating basic problems, if necessary, in the lab requiring standard setup and working with engineering staff to resolve non-routine issues.
Documents customer communication and recurring technical issues to support product quality programs and product development.
Provides technical guidance to customers, partners & advanced Services.      
Participate in presales activities such as demos, presentations, and proof of concepts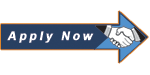 Send your resume to jobs@arista.com
Arista is an Equal Opportunity Employer: All qualified applicants will receive consideration for employment without regard to race, sex, color, religion, national origin, protected veteran status, or on the basis of disability.