Job Description:
In this role you are responsible for designing, implementing and managing cloud infrastructure for customer facing services. You will also collaborate with teams located in Pune and globally to design and implement solutions.
Responsibilities:
Manage cloud infrastructure as per the documented processes and guidelines
Ensure uptime in line with SLAs
Install, configure and manage Linux servers
Analyze and resolve problems associated with OS, hardware, and applications
Maintain system backups and other infrastructure assets on the cloud
Maintain system configurations as per the standard baselines and fix any deviations
Provisioning, daily operations, and monitoring of resources on AWS, GCP
Manage Big Data clusters
Work with service provider's support to resolve problems
Change management
Required Skills and Qualifications
B.E/B.Tech in Computer Science or equivalent
2-4 years of relevant experience managing staging / production environments
Strong OS administration skills on Linux
RHEL certification is a plus
Strong troubleshooting skills to handle outages, restoring services
Additional Qualifications (will be considered a plus)
Experience with networking and network/system security
Working knowledge of GCP / AWS services i.e. EC2, ELB, RDS, S3, Route53, VPC
Hands-on experience with MapR
Shell scripting / Python
Experience with Puppet / Chef / Docker
Experience with monitoring solutions (e.g. Logic Monitor, Nagios)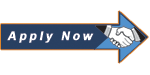 Non USA Location
Arista is an Equal Opportunity Employer: All qualified applicants will receive consideration for employment without regard to race, sex, color, religion, national origin, protected veteran status, or on the basis of disability.