6-8 years of IT experience and which should include a minimum of 3+ year in Salesforce.com customizations and Development.
Excellent understanding of Software Development Life Cycle (SDLC) including analysis, requirement, design, development, enhancements, testing, deployment and maintenance of enterprise applications.
knowledge of both functional and technical skills required (will be involved in complete development lifecycle)
Strong analytical skills: need to be able to gather, organize and analyze data; relay findings
3+ years SFDC development specific experience (extensive knowledge of the Force.com platform, Apex classes, visualforce, SOQL, SOAP/REST based web services)
Able to relay information between end-users and management
PD1 certification is a must; ADM201 and Advanced Certifications (Adv Admin, PD2, Sales Cloud, Service Cloud) preferred.
Develop, enhance, debug, support, maintain and test software applications and integrations on the Salesforce.com platform
Demonstrate advanced knowledge of client application functionality and be able to self-teach on new processes
Learn and master new technologies to meet the needs of any assignments; do whatever it takes to accomplish end goals
Work hand in hand with Business Analysts and rest of team to research existing and/or new capabilities of the existing technologies
Work both independently with minimal supervision as well as within a team structure and be able to lead by example
Should have extensive experiences of building and managing applications on force.com platform.
Demonstrable experience of implementing solutions using APEX and Visual force.
Experience in developing and implementing force.com based applications.
Should have experience in Customization and Configuration.
Should have experience in doing deployments creating change sets, taking backups, doing an end to end deployment.
Should have experience in Integration.
Must have experience of delivering projects in Agile and Waterfall methodologies.
Must have completed at least 3-4 Salesforce/Force.com projects.
Experience of integrating Salesforce with 3rd party products, ideally using web services.
Should have experience in force.com software solutions, including coding, testing, and deployment.
Should have experiences of working with Salesforce REST API and Data Loader.
Experience of working with remote team(s)
Assess and determine optimal solution to align business processes with Salesforce functionality and/or force.com custom-built applications.
Should have good written and verbal communication skills.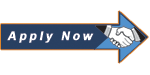 Non USA Location
Arista is an Equal Opportunity Employer: All qualified applicants will receive consideration for employment without regard to race, sex, color, religion, national origin, protected veteran status, or on the basis of disability.