Should be ready for 24*7 Support Project (Working in shifts) 
6-8 years of experience in Salesforce Administration, Support, Development
Experience in implementing CRM solutions with knowledge on Salesforce Force.com
platform/Sales Cloud/Service Cloud implementations
Good understanding of life cycle of development including Salesforce
Manage all technical communication between the support team and client
Resolve Salesforce issue tickets and actively participate in Outage bridge meetings. 
Provide suggestions and improvements to the existing architecture 
Partnering with engineering, program management, and support team within the service delivery organization to implement changes to process and technology. 
Work in active partnership with client's engineering teams and other cross company
stakeholders to understand business and technical requirements and develop support Knowledgebase to be used by the offshore support team
Help develop communications and reporting mechanism between client and offshore support team communicating objectives, strategies and progress to stakeholders. 
Daily responsibilities:
Unlocking user accounts or resetting passwords due to user forgetfulness.
Dealing with SSO, two-factor authentication, and certificate problems.
Adding new white-listed IP addresses.
Helping users develop or fine-tune reports so they yield meaningful metrics
Troubleshooting email campaigns, workflows, approval cycles, or auto-responders that generate excessive bounced mails.
Expanding or refining sharing rules and access privileges so records can be properly viewed and manipulated (while keeping the " special records" locked or hidden altogether).
Examine time-based workflow and scheduled APEX queues to make sure there are no unexpected entries.
Examine SFDC error and debug logs for any surprises. For any external application that synchronizes data with SFDC, look at its error logs to see if a new error pattern has developed.
Look at the login history table to spot any user lockouts, excessive login errors, and unexpected IP addresses. 
Deactivate users—either due to their departing from the company or transferring to a new job that does not require SFDC access. Reassign roles and profiles as needed to reflect organization changes or users' new duties.
Modify roles or record-sharing rules to reflect any organizational changes or internal business rules.
Read the release notes for the upcoming version of Salesforce.com to see if any of your existing features or APIs you depend on are being deprecated or changed significantly. If so, you need to test the pre-release features in your sandbox and do the, run all tests" exercise there. getting increasingly common that code, formulas and buttons need to be reworked to accommodate version changes.
Create an archive of all the system. field history tables (typically spanning no more than 18 months) to ensure that you have an audit trail that goes beyond a year.
Archive or purge documents (in all four places where SFDC hides them), emails and tasks to reduce the storage charges in your system and to adhere with your company's document/email retention policies.
Archive Chatter histories for audit, compliance or regulatory reasons.
Update system road maps that summarize upgrades and new feature additions that are needed to achieve business goals.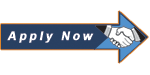 Non USA Location
Arista is an Equal Opportunity Employer: All qualified applicants will receive consideration for employment without regard to race, sex, color, religion, national origin, protected veteran status, or on the basis of disability.