Job Description:
Arista Networks was founded to pioneer and deliver software-driven cloud networking solutions for large data center storage and computing environments. Arista's award-winning platforms, ranging in Ethernet speeds from 10 to 100 gigabits per second, redefine scalability, agility and resilience. Arista has shipped more than 15 million cloud networking ports worldwide with CloudVision and EOS, an advanced network operating system.
This is an exciting time to join Arista Networks as the company continues its fast paced growth. This role is a critical part of the Logistics & Compliance team and involves both tactical & strategic duties.  The role reports to the US HQ group manager.
Responsibilities:
Manage all APAC import/export trade compliance & logistics activities, within guidelines of TradeFIRST program and other legal requirements
Act as SGCO and manage the program & communications with Singapore government
Develop continuous improvements to the internal TradeFIRST program
Manage Customs brokers & logistics partners
Partner with Order Management, Planning & Operations to enhance fulfillment
Coordinate with regional contract manufactuer on import/export issues
Enhance logistics process & cost reduction programs
Manage month end & quarter end issues to benefit fulfillment
Develop metrics reports for upper management
Audit internal processes regularly for compliance with TradeFIRST requirements
Coordinate with US & EMEA teams;  backup support for EMEA
Requirements:
Extensive experience with the Singapore TradeFIRST program
Extensive knowledge of HS & ECCN classifications of high tech products
Comprehensive knowledge of import/export regulations of Malaysia;  broad knowledge of overall APAC import/export regulations
Experience managing exports of controlled goods
Comprehensive experience managing Customs Brokers & freight forwarders
Experience & comfort using technical platforms & ERP systems
Minimum 5 years experience in Customs management & international logistics/transportation
Only local applicants will be considered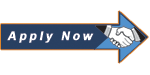 Non USA Location
Arista is an Equal Opportunity Employer: All qualified applicants will receive consideration for employment without regard to race, sex, color, religion, national origin, protected veteran status, or on the basis of disability.