Job Description:
Drive operational execution at Arista's US Direct Fulfillment (DF) site
Ensure DF contract manufacturer executes on receipt, transformation, and fulfillment of Arista products such that the customer orders are fulfilled on time while meeting quality specifications
Collaborate with Arista's DF contract manufacturer to achieve key performance indicators, including ship plan attainment, on time shipment, on time receiving, and inventory accuracy
Collaborate internally with Arista's Planning, Order Scheduling, and Logistics teams to achieve customer requirements and on time ship goals
Manage and oversee DF capacity for assigned products
Collaborate with product engineering on the implementation of Engineering Change Orders, ensuring DF processes are modified, and DF inventory is dispositioned as required
Track product quality at DF for assigned products and proactively monitoring product yields across Arista's DF processes.  Drive closed loop feedback across Manufacturing on related issues
Collaborate with cross-functional teams to mitigate quality alerts on assigned products, acting as the lead representative for DF on line stops, stop ships, and associated quality issues
Collaborate with the new product introduction teams on the release of new products. Engage upstream in the product development cycle to ensure DF requirements are factored into the product's design and release
Drive new product readiness at each DF site, establishing required processes, equipment, and capacity to support new products as they are released into Manufacturing
Support Process Engineers in implementing scalable and flexible processes to support Arista's growing breadth of product lines and customer requirements
Lead or participate in company critical events-- Quarter end and Physical inventory on non-working days, if needed
Qualifications:
Minimum 5 years' experience in manufacturing or supply chain related field in the high tech industry
Bachelor's degree
Experience with new product development and engineering change management is a plus
Self-starter with the ability to multi-task and adapt to change in a fast pace environment
Proven track record of achievement with solid analytical and problem-solving skills
Ability to influence and motivate internal and external partners
Strong written and verbal communication skills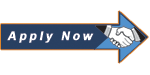 USA Location
Arista is an Equal Opportunity Employer: All qualified applicants will receive consideration for employment without regard to race, sex, color, religion, national origin, protected veteran status, or on the basis of disability.