Responsibilities:
Oversee hardware quality performance for assigned products, monitoring field quality data and associated metrics, including RMA Rates, MTBF, and Reliability Ratio.
Analyze RMA, Failure Analysis, and Repair data.  Identify trends and raise quality alerts when necessary.  Drive resolution, containment, and mitigation plans for such quality alerts.
Conduct field hardware quality meetings, presenting field quality performance to key stakeholders, including senior management within Manufacturing, Engineering, Product Marketing, and Customer Support.
Oversee operational performance of Failure Analysis contract manufacturer(s), ensuring partner(s) achieve key performance indicators, including FA cycle times, fault duplication rates, and fault isolation rates.
Collaborate with Product Engineers, Hardware Engineers, and Test Engineers in debug of specific field RMAs.
Review and approve Failure Analysis results.  Ensure status of RMA and Failure Analysis cases are updated in Arista Support case management systems.
Drive learnings from RMA / FA back into Manufacturing, Engineering, and Support teams.
Publish external-facing Failure Analysis Reports to Arista Support teams.
Oversee the set-up of new products into Failure Analysis operations.
Work with cross-functional teams (Test, Engineering, Diagnostics, TAC) to improve and scale Root Cause Failure Analysis capabilities.
Requirements:
Bachelor's degree in Electrical Engineering, Mechanical Engineering
Experience in high-tech manufacturing (preferably networking equipment)
Experience working with contract manufacturing partners
Experience in PCBA manufacturing, electro-mechanical assembly, and associated processes
Broad knowledge of test, diagnostics, failure analysis, and debug techniques
Foundational knowledge in quality and reliability performance metrics
Ability to work cross-functionally, including ability to balance the technical and business aspects of hardware manufacturing
Basic understanding of ERP systems and supply chain concepts
Self-starter who has the ability to handle multiple tasks in a fast-paced environment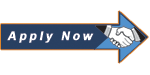 USA Location
Arista is an Equal Opportunity Employer: All qualified applicants will receive consideration for employment without regard to race, sex, color, religion, national origin, protected veteran status, or on the basis of disability.