Job Description:
Arista is seeking an experienced & highly motivated person to join the Logistics & Compliance team. This is a full-time position in the fast-paced environment of a high growth company.  The role is a critical part of the operations team and involves both tactical & strategic duties, reporting to the Logistics & Compliance Group Manager.
Responsibilities:
Manage Arista's global import & export trade compliance activities
Hardware & Software trade classifications & license administration
Legal contact for international trade issues
Partner with Operations groups & overseas CMs to monitor / enhance trade processes
Manage Customs process improvement
Audit Arista internal & 3rd party processes for compliance with trade regulations
Manage periodic risk assessments
Manage communications with Government Agencies overseeing trade in US, IE, NL & SG.
Requirements:
Extensive experience managing global logistics/import/export programs for a high tech company;  both SW & HW
Extensive knowledge of global trade regulations, including HS & ECCN classification of high tech products & controlled items
Extensive experience with controlled/licensable technologies;  export licenses
Broad knowledge of international trade regulations
Experience managing RPL applications & screening/approval processes
Comprehensive experience managing Customs Brokers & freight forwarders
Minimum 12+ years relevant work in international logistics & trade compliance
Some Domestic US & international travel required
Preferred - Licensed Customs Broker
Only local applicants will be considered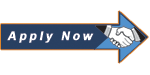 USA Location
Arista is an Equal Opportunity Employer: All qualified applicants will receive consideration for employment without regard to race, sex, color, religion, national origin, protected veteran status, or on the basis of disability.