Job Description:
Manager, CM/Material Operations
Responsibilities:
Manage all CMs on material and support build requirements
Lead and manage worldwide team that partners with global contract manufacturers to assemble, test and integrate Arista PCBAs and switches.
Exceed goals and deliver world class metric/KPI performance in quality and yield improvements, on-time shipment, lead time reduction, inventory turns and accuracy, OCOGS, and cost reduction on CM managed parts, etc.
Partner with contract manufacturers and sourcing team to reduce shortages and bottlenecks
Work with NPI Materials team to transition and rapidly ramp and reach time-to quality and volume on new products.
Partner with Arista Finance on E&O, PPV, inventory management
Travel as needed up to 10%
Requirements:
Bachelor's degree in Business, Engineering or a Supply Chain/Operations discipline
Excellent written and verbal communication skills, and in building internal and external relationships
5+ years of experience in supply chain, logistics or inventory management for a hardware OEM or Contract Manufacturer
2+ years of experience of managerial experience
Hands-On, strong knowledge of CM operations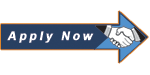 USA Location
Arista is an Equal Opportunity Employer: All qualified applicants will receive consideration for employment without regard to race, sex, color, religion, national origin, protected veteran status, or on the basis of disability.