Responsibilities:
Manage Arista's Repair contract manufacturing partner responsible for failure analysis and refurbishment of customer-returned product
Ensure Repair contract manufacturer executes on the receipt, upgrade, and refurbishment of customer-returned products.  Ensure orders for refurbished inventory as placed by Arista's Service Planning team are fulfilled within required lead times.
Ensure Repair contract manufacturer executes on failure analysis (FA) of customer-returned product as required by Arista's Failure Analysis Engineering team.  Oversee operational performance of failure analysis activities, driving contract manufacturer to achieve required cycle times and fault isolation rates.
Own and drive key performance metrics for end-to-end FA-Repair operation, ensuring receiving metrics, inventory accuracy, on time ship metrics, repair yields, and failure analysis KPI's achieve goals.  Support day-to-day operations to ensure any impediments to achieving targets are alleviated. 
Ensure Engineering Change Orders and Manufacturing Change Notices are properly implemented in Repair, ensuring product is refurbished in compliance with Arista Bills of Material and Approved Vendor Lists.
Determine demand and drive procurement of required components to support Repair and Failure Analysis activities.
Plan Repair capacity, including functional test equipment and capital equipment, to support Repair and Failure Analysis demand.
Ensure Repair contract manufacturer's processes, facilities, resources, and capacity support Arista's growing breadth of product lines.  Introduce new products into Repair process as required.
Drive business relationship with Repair contract manufacturer.  Drive Quarterly Business Reviews and Scorecards in order to improve performance and enable capabilities in alignment with Arista strategy.   Drive cost model with Repair contract manufacturer and manage total cost of operations.
Collaborate with cross-functional teams, including Service Planning, Failure Analysis Engineering, Test Engineering, and Product Engineers, to develop capabilities, increase efficiencies, and standardize Repair and FA processes. 
Qualifications:
Bachelor's degree in Industrial Engineering, Electrical Engineering, or Mechanical Engineering related field
7+ years of experience in high-tech manufacturing (preferably networking equipment)
Experience working with contract manufacturing partners
Experience in PCBA manufacturing, electro-mechanical assembly, and associated processes
Strong understanding of ERP systems and supply chain concepts
Strong understanding of product lifecycle management, including Engineering Change Order (ECO) management, Bills of Material (BOM) maintenance, and Approved Vendor Listing (AVL) adherence
Knowledge of test, diagnostics, failure analysis, and debug techniques
Ability to work cross-functionally, including ability to balance the technical and business aspects of hardware manufacturing
Self-starter who has the ability to handle multiple tasks in a fast paced environment
Ability to influence and motivate internal and external partners
Strong communication and presentation skills
Experience in Failure Analysis, Service, and Repair Operations a plus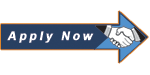 USA Location
Arista is an Equal Opportunity Employer: All qualified applicants will receive consideration for employment without regard to race, sex, color, religion, national origin, protected veteran status, or on the basis of disability.