Job Description:
Arista has an exciting opening for a Service Renewals Business Manager to join our team in Santa Clara, CA. This position will help our sales organization in meeting and exceeding sales objectives and quotas for renewal business. This role is that of a player/coach and will lead a small team of renewals specialist. Below are the key responsibilities.
Responsibilities:
Responsible for business modeling (annuity, site-wide support, creative options)
Develop renewal strategy and plan to retain and grow Arista's client base, with minimal client churn. Continue our weekly regular cadence to follow up on renewal opportunities.
Responsible for meeting or exceeding assigned sales objectives and quotas for renewal business.
Work closely with Sales Team to track any upsell or cross opportunities and ensure renewals stay on track.
Responsible for sales collateral and working with sales leadership
Responsible for strategic deals
Work with Senior Marketing Director and COO on support pricing
Responsible for day to day management of the renewals process
Responsible for day to day management of the renewals team
Retain key talent and expand workforce on worldwide basis
Train, develop, and leverage renewals team
Responsible for reporting and analytics
Develop and maintain strong relationships with our channel and alliance partners in order to identify and close joint opportunities.
Consistently review client dashboards and metrics to identify, position, and close line expansion and up-sell opportunities.
Develop and manage sales forecasts via SalesForce in line with set targets, strategic plans.
Identify "at-risk" renewal clients early in the cycle and define and address issues inhibiting a successful, timely renewal.
Requirements:
BS/BA degree.
5-10 years in SW/HW industry - specifically on support and renewals
Ideally will have specific experience in Networking (HW/SW) and in differing SW industries (Security, Networking, etc).
Must have excellent communication skills to negotiate and finalize renewals by interacting with decision makers, end users and legal team on client side. Also, should be able to coordinate with internal sales, ops, and legal teams.
Must be excellent at personally driving client partnerships by successfully calling on high level executives and strategic thinkers, as well as working across all levels within an organization to ensure a win for the company.
Educate and effectively communicate the value of company solutions to client decision-makers including 'C-level' business leaders, technical staff, legal, security and operations personnel in prospective accounts.
Maintain accurate records of all activities in SalesForce.com.
Team oriented with ability to succeed in an entrepreneurial environment.
Experience using Salesforce.com as CRM is a plus.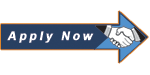 USA Location
Arista is an Equal Opportunity Employer: All qualified applicants will receive consideration for employment without regard to race, sex, color, religion, national origin, protected veteran status, or on the basis of disability.