CloudVision Portal (CVP) Overview
CloudVision Portal (CVP) is the web-based GUI for the CloudVision platform.
The Portal provides a turnkey solution for automating network operations, including network device provisioning, compliance, change management, and network monitoring. It communicates southbound to Arista switches via eAPI and has open standard APIs northbound for integration with 3rd-party or in­house service management suites.
CloudVision Portal (CVP) overview shows CloudVision as the network control point between the physical infrastructure (network layer) and the layer of service management.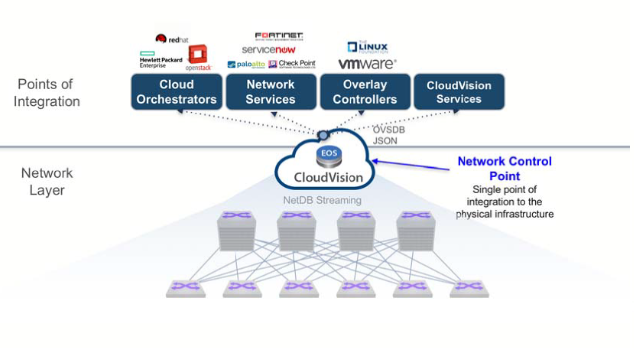 Sections in this chapter include: