Here's what analysts are saying about us:
Enterprise Strategy Group:
"Arista is one of the only companies that understands the role of the network in high performance data centers, Big Data, server virtualization and cloud computing. Simply stated, Arista is delivering leading performance and software functionality to drive its industry and customers forward."
Jon Oltsik of Enterprise Strategy Group
Frost & Sullivan:
"The critical requirements for the network in the data center have been changing - Intel's Nehalem processor, Solid-State Storage, mobile Virtual Machines, and the ever increasing demands for space, power, and cooling have stressed the data center past a breaking point. The Gigabit Ethernet network of yester-year is waning in capability to support this new IT Infrastructure and with 10GbE coming built into servers, and a near-term future of 40Gb and 100Gb Ethernet it is time for the networking industry to take the same order of magnitude performance steps forward that the server and storage market have. The Arista 7500 modular switching platform is the first of its kind built to support this next-generation of networking requirements where high-density 10GbE is the default connectivity, Ethernet is lossless, power efficiency is critical, and space is at a premium."
Vanessa Alvarez of Frost & Sullivan
Lippis Consulting:
"The Arista 7500 is off the charts on packet processing performance, low power consumption and completeness of vision - this new platform establishes the Arista portfolio as one of the strongest in the data center networking space. This announcement will shock the industry as Arista introduces a massively powerful Ethernet switching platform and moves from a product to a portfolio company. It clearly now has the resources to be a viable challenger to incumbents in the switching space."
Nick Lippis, President of Lippis Consulting
Current Analysis
"The Arista 7500 provides extremely strong port density and price value. It also takes up much less space than competing switches, and it uses copper cabling to cut down on installation costs. It should be highly competitive in the high performance computing market."
Paula Musich, Senior Analyst, Current Analysis
Internet Research Group
"The data center is undergoing unprecedented change. First we consolidated servers and storage into fewer and larger data centers for the simple economies of scale and operation. With the growing dominance of the X86 architecture, virtualization enabled a second tier of consolidation with CapEx, OpEx and operational quality benefits, and in turn accelerated the use of new operational and organizational models (utility computing, service oriented IT). This rapid evolution is continuing, fueled by the remarkable progress in multi-core CPU's and storage technologies. Data center networking is hardly immune to any of this and must evolve in performance, cost performance and even architecture in order not to be the Achilles Heel of all of this. This is a perfect time for a well-funded team of experienced networking leaders to disrupt this market with innovation. "
Peter Christy, Co-Founder & Principal Analyst, Internet Research Group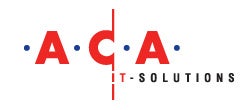 "We as a VMWare Enterprise partner, face the limitations of 1GbE daily in our storage and server virtualization projects. 10 GbE from Arista gives us countless benefits and puts us steps ahead of the competition." Geert Rademakers, IT Business Manager, ACA IT-Solutions, in the Netherlands
Lippis Consulting
"Cloud computing and networking offers a completely different IT delivery and economic model that are very favorable in today's market as business and IT leaders seek to reduce corporate operational spend while increasing productivity. Arista Networks offers a non-stop cloud networking platform that scales to multi-terabits of capacity and yet is simple in design. It's value proposition resides in a fresh approach to network operating system software, that Arista calls EOS or Extensible Operating System",
Nick Lippis, President & CEO Lippis Consulting.
The links above are for the viewer's convenience, and Arista has not reviewed and is not responsible for their content.