Several tried & tested integrations exist via our technology partners.
We enable our partners to deliver value and differentiation in a highly competitive marketplace. Joint innovation has proven to generate powerful complementary solutions that run on the 7130 platform and offer clients additional capabilities: optimized analytics, data capture solutions, and more.

Enyx develops ultra-low latency, FPGA-based solutions for a wide range of financial technology applications, including market data distribution, order execution, and network connectivity management. Several Enyx products and applications are delivered using the Arista 7130 platform. Read the ENYX & Arista joint use case.
Application
Compatible with
Overview
Key Features
nxLink - Share Enterprise
Arista 7130E & 7130L Series
Bandwidth management for RF links

Share bandwidth & police user traffic in a fair/deterministic way (Up to 30 user ports)
Aggregate multiple radio links into one or manage multiple destinations
Ideal for Ultra Low User-to-User Latency microwave or millimeter wave links

10GbE radio interface (microwave)

530 ns User-to-User latency for 1 Byte payload

1GbE radio interface (millimeter wave)

641 ns User-to-User latency for 1 Byte payload

Optimize bandwidth with up to 1.2Gb/s on compatible 1GbE Layer 1 radios
Monitor network status with live link latency monitoring

nxLink - Secure
Arista 7130L Series
Packet arbitration for link redundancy

Zero packet loss
Secures an unreliable RF link using a stable backup fiber network
Duplicates ingress packets and performs deduplication on the receiving device
Maintains TCP connections over RF links and prevents client disconnects
Latency:

200 ns user-to-user latency for 64 byte payload

Integration with nxLink Share:

Monitor packet time spent in input buffers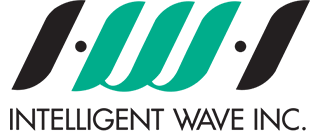 Intelligent Wave Inc. (IWI) delivers an IP-flow monitoring solution for the Media and Entertainment industry utilizing FPGAs. IWI's system processes data with low latency and high throughput; such as credit card authentication / fraud detection system and feed handlers.
Application
Compatible with
Overview
Key Features
EoM
Arista 7130L Series (LB)
IP-flow monitoring solution for IP broadcasting

Support for 12 protocols essential in IP broadcasting
‐ SMPTE ST 2110 (-20, -30, -40)
‐ SMPTE ST 2022 (-2, -6, -7)
‐ PTP
‐ IGMP, etc.
Monitoring of key items per IP stream
‐ Bitrate
‐ Packet drop counts
‐ Latency
‐ Jitter, etc.
Flexible alert according to user-set threshold
‐ SNMP Traps
‐ Email notifications, etc.
Product Overview
Product Briefs
White Papers
Case Study
Video