Arista's Solutions for Service Providers
The rapid ascent of cloud computing continues to bring about profound permanent shifts in how applications and services are consumed, along with how compute and storage are deployed. In order to monetize on their incumbency and deliver continued customer and shareholder value, Service Providers will need to reexamine all aspects of their service delivery ecosystems, from technology choices and design to capital expenditure priorities, service and support workflows.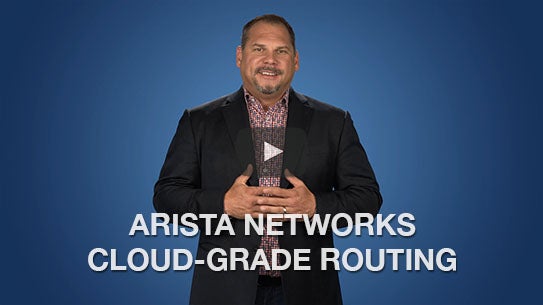 .
Service providers must address:
Unquenchable demand for bandwidth from cloud applications
Much lower latency tolerance and network performance driven by the emergence of IoT, smart cities, driverless transportation, and real time augmented and virtual realities
Ever-expanding cyber-security threats that will continue to pose considerable threats to modern societies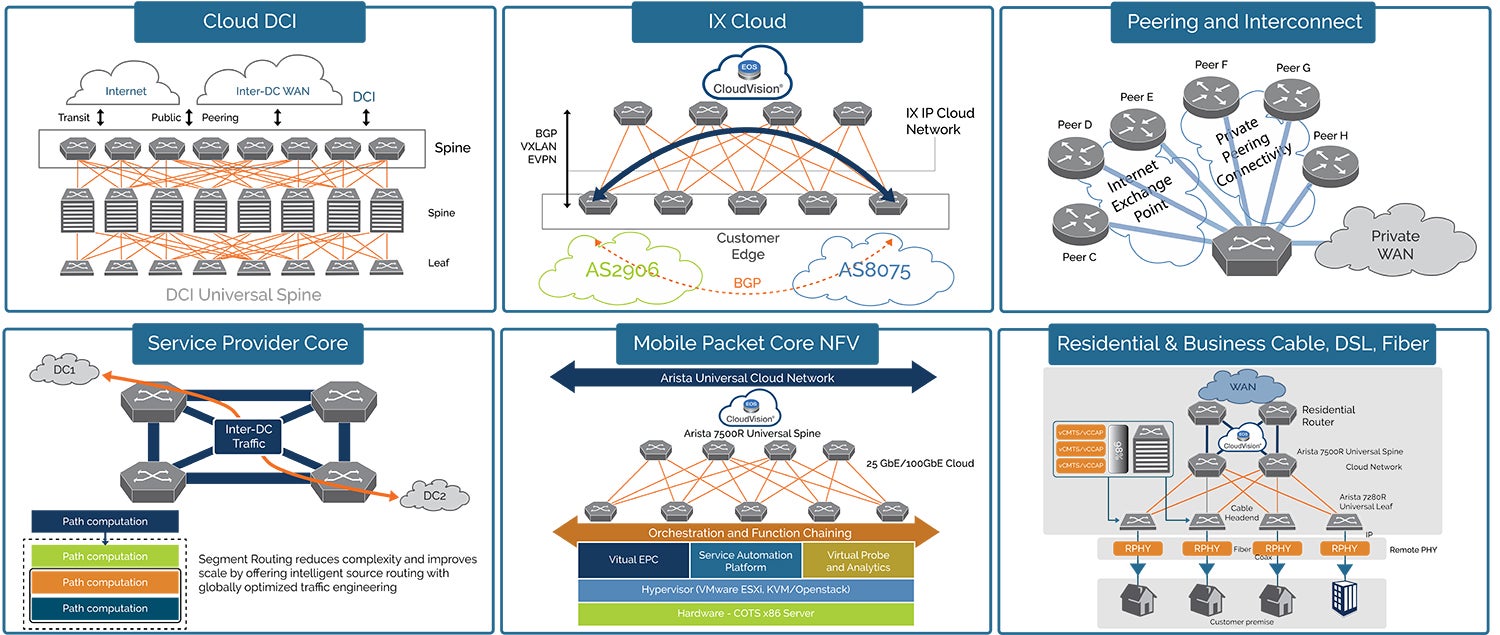 Figure 1: Service Provider Use Cases
Now, more than ever, Service Providers need:
Best-in-class routing and switching performance
A secure, agile, scalable, and cost effective architecture
A programmable, automated and open IP/MPLS transport fabric
Cognitive analytics derived from rich, model-driven telemetry
Arista's next-generation R-series portfolio using a single EOS binary provides significant value across a broad range of options, from small site routers to large, modular peering and core routing systems sporting up to 576 x 400Gbps ports, and beyond.