Arista offers a new approach to TAP Aggregation that delivers monitoring, visibility, and analysis for high density, non-blocking 10/40/100GbE networks all powered by Arista EOS® software to deliver an order of magnitude improvement in the economics of building cloud-scale monitoring.
Next generation TAP Aggregation using DANZ makes it possible to cost-effectively and losslessly monitor all datacenter network traffic while capturing and analyzing only the traffic that is needed. With its best-in-class business value, DANZ lowers CAPEX and OPEX versus traditional packet brokers. With DANZ, customers can transform opaque datacenter traffic into visibility for better application and network performance management, traffic recording and analysis, security threat detection and mitigation, compliance and troubleshooting.
Featured Video: Precision Data Analysis - for Next Generation TAP Aggregation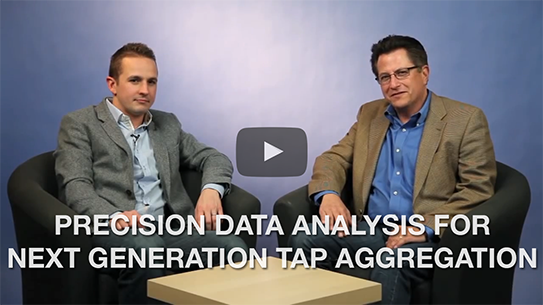 .
Arista's TAP Aggregation capabilities deliver the ability to construct monitoring networks that give ubiquitous visibility into network and application performance. Arista's Tap Aggregation architecture delivers features which include:
High density, non-blocking, wire-speed 10/40/100GbE packet capture with advanced traffic management capabilities for lossless monitoring of network traffic
Programmability for monitoring operations in a visibility solution that is all based on proven open switching platforms without proprietary fabrics or inflexible designs
Advanced network packet broker functionality
Support for emerging network virtualization models (e.g., VXLAN, NVGRE) to maintain visibility of any workload in hyper-dynamic virtualized public and private clouds
The Arista Data ANalyZer (DANZ) solution delivers scalable end-to-end network and application monitoring with exceptional flexibility and precision, while enabling existing third-party monitoring tools to integrate directly with captured data.