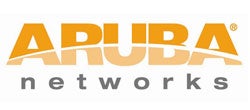 "Aruba Networks and Arista have joined forces to deliver best-of-breed campus networking solutions that address critical requirements across mobility centralized policy and control and bandwidth aggregation," said Dominic Orr, Chief Executive Officer at Aruba Networks. "Aruba and Arista customers are looking to rightsize their network investments for the intense demands of cloud and mobility, and Arista's 7000 X Series introduction is a great proof point of delivering this unique value to the market. Together we are working to develop system-level integration and management so our customers and prospects can take advantage of the industry's best innovations while having the assurances that our offerings operate better together."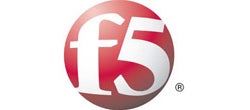 "Arista and F5 share a common vision for our customers' next generation data centers while meeting their critical data center requirements today. Arista's EOS™ and the new 7000 series can be combined with F5's BIG-IP solution to deliver a software defined cloud architecture that will benefit customers through streamlined and consistent application delivery services, such as load balancing, firewalls, application layer security, and access control."
Jim Ritchings, Senior Vice President of Worldwide Channels and Alliances Organization at F5.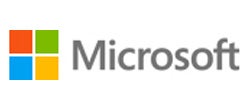 Microsoft is committed to helping customers realize cloud computing benefits through our Cloud OS - a consistent platform spanning private clouds, service provider clouds and Windows Azure. The combination of Arista networking, including the Arista 7000 series switches and Microsoft's Cloud OS, specifically System Center and Windows Server Hyper-V, delivers on the promise of Software Driven Cloud Networking for our mutual customers – in their datacenters or in hybrid clouds,"
Brad Anderson, Corporate Vice President Windows Server and System Center.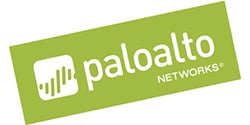 "Deploying software defined data centers requires the ability to scale both network capacity and security. The Arista 7000 family and Spline architecture is designed to accelerate the network scale at an unparalleled price/performance. When coupled with the Palo Alto Networks next-generation security platform, which is purpose-built to operate in today's modern networks, customers can protect their new SDN architectures from advanced cyber threats; it's a combination essential to safely enabling business critical applications,"
Chad Kinzelberg, senior Vice President of business and corporate development at Palo Alto Networks.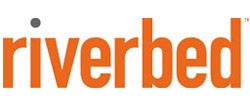 "Working with Arista's EOS™ network telemetry architecture our Riverbed® Cascade® Shark and Riverbed® OPNET AppResponse Xpert™ application-aware network performance management solutions provide critical insight into the real-time and historical performance of virtual and physical workloads," said Dimitri Vlachos, Vice President of marketing and products and Riverbed. "With our combined technologies, Riverbed and Arista provide IT operations with actionable insight into the factors that determine the success of cloud-based data center architectures."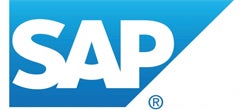 "SAP HANA Enterprise Cloud delivers the massive power of HANA with the elegant simplicity of the cloud," said Dr. Vishal Sikka, member of the Executive Board of SAP AG, Products & Innovation. "This gives our customers the choice and flexibility of a different deployment model, without compromise. The network is a critical element in HANA Enterprise Cloud and Arista's 10/40/100GB networking portfolio, including the 7300, are a perfect match for our requirements. Arista Extensible Operating System (EOS™) exceptional API support as well as its open Linux operating system enables SAP to run core Linux components on an Arista switch such as DHCP, LDAP and other open source Linux applications. We are proud to be working with Arista."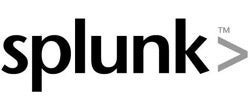 "Organizations using Splunk software with Arista's new 7000X series can gain new insights by correlating data from both physical and virtual environments to get a full view of their mission-critical applications," said Godfrey Sullivan, Chairman and CEO, Splunk. "This correlation improves uptime, reduces costs and increases network efficiency. We're pleased to be working with the Arista team to deliver this new level of operational intelligence."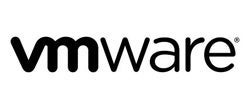 "As customers continue to leverage our VMware NSX™ network virtualization platform as a core component of the software-defined data center, Arista is an important VMware NSX partner. The addition of support for the OVSDB on the Arista 7000 series with hardware VXLAN tunnel endpoint (VTEP) is another example of our joint innovation. Our joint customers can leverage VMware NSX and Arista to realize the benefits of unified management between physical and virtual workloads across hypervisors and physical access switches,"
Hatem Naguib, Vice President, Networking and Security, VMware.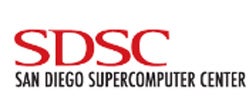 "The Prism network at the University of California, San Diego (UCSD) supports next-generation science projects in advanced fields such as genomic sequencing, climate research, oceanography and physics. The Arista network interconnects more than a dozen Big Data labs on the UCSD campus and allows them to easily move and access their multi-Terabyte data set. The Arista 7500 provides an extreme performance infrastructure with an effective migration path from channel-bonded 10GbE, to 40GbE and 100GbE. In addition, the Arista EOS extensions allow the UCSD team to gather real-time data on network performance and utilization with fine-grained visibility."
Philip M. Papadopoulos, Prism Project Principal Investigator and Chief Technology Officer, SDSC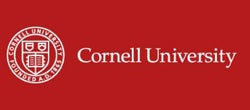 "The high density 40GbE and 100GbE interfaces, deep packet buffers, SDN features and the robustness of EOS makes the Arista 7500 an ideal spine platform for our network. Arista continues to innovate on programmability with it's Linux based EOS and was a key factor in deciding on the 7500E for our Big Data needs."
Benjamin Nathan, Director, IT Operations and Infrastructure at Weill Medical College of Cornell University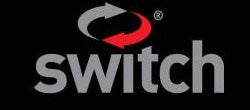 "Operating the largest and densest commercial hosting data center, Switch needs to optimize on power and efficiency while delivering unprecedented performance to our clients. The Arista 7500 is an order of magnitude more efficient than other Ethernet platforms we have seen and will help hosting companies deliver more capacity to more customers at a lower cost."
Jeff Ames, Executive Vice President at Switch Super|NAP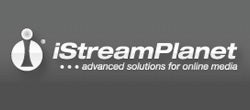 "When we built the cloud-based streaming media origination for the 2010 Vancouver Olympics in two weeks we needed responsive partners with best-in-class technology. Arista delivered. We met our deadline and streamed 834 events and 4,483 hours of content in 17 days through Arista switches with packet buffering architectures purpose-built for large-scale streaming and storage."
Mio Babic, Founder and Chief Executive Officer of iStreamPlanet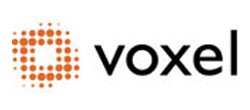 "At Voxel we needed a high performance infrastructure to exceed our customer requirements that also had to deliver maximum uptime while tying into our operational workflows for our VoxCloud service. Arista switches improved response times and also allowed us to cost-effectively manage our growth with 10GbE at an unbelievable price,"
Raj Dutt, Founder and Chief Executive Officer of Voxel International Hosting Company.
Frost & Sullivan:
"The critical requirements for the network in the data center have been changing - Intel's Nehalem processor, Solid-State Storage, mobile Virtual Machines, and the ever increasing demands for space, power, and cooling have stressed the data center past a breaking point. The Gigabit Ethernet network of yester-year is waning in capability to support this new IT Infrastructure and with 10GbE coming built into servers, and a near-term future of 40Gb and 100Gb Ethernet it is time for the networking industry to take the same order of magnitude performance steps forward that the server and storage market have. The Arista 7500 modular switching platform is the first of its kind built to support this next-generation of networking requirements where high-density 10GbE is the default connectivity, Ethernet is lossless, power efficiency is critical, and space is at a premium."
Vanessa Alvarez of Frost & Sullivan
Lippis Consulting
:
"The Arista 7500 is off the charts on packet processing performance, low power consumption and completeness of vision - this new platform establishes the Arista portfolio as one of the strongest in the data center networking space. This announcement will shock the industry as Arista introduces a massively powerful Ethernet switching platform and moves from a product to a portfolio company. It clearly now has the resources to be a viable challenger to incumbents in the switching space."
Nick Lippis, President of Lippis Consulting
Current Analysis
:
"The Arista 7500 provides extremely strong port density and price value. It also takes up much less space than competing switches, and it uses copper cabling to cut down on installation costs. It should be highly competitive in the high performance computing market."
Paula Musich, Senior Analyst, Current Analysis
Internet Research Group:
"The data center is undergoing unprecedented change. First we consolidated servers and storage into fewer and larger data centers for the simple economies of scale and operation. With the growing dominance of the X86 architecture, virtualization enabled a second tier of consolidation with CapEx, OpEx and operational quality benefits, and in turn accelerated the use of new operational and organizational models (utility computing, service oriented IT). This rapid evolution is continuing, fueled by the remarkable progress in multi-core CPU's and storage technologies. Data center networking is hardly immune to any of this and must evolve in performance, cost performance and even architecture in order not to be the Achilles Heel of all of this. This is a perfect time for a well-funded team of experienced networking leaders to disrupt this market with innovation. "
Peter Christy, Co-Founder & Principal Analyst, Internet Research Group
Servers and Storage:
---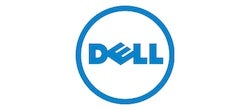 "When deploying a cloud infrastructure in the data center, network performance, power efficiency, low latency and scalability are all key considerations. The architecture of the Arista 7500 is ideally suited for cloud computing and a great match for Dell's PowerEdge server and EqualLogic iSCSI storage solutions where an uncompromised cloud network is critical for delivering the optimal customer experience."
Forrest Norrod, Vice President and General Manager of Dell's Server Platform Division.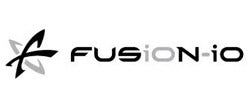 "Accelerating today's data centers requires joint efforts at the storage, network, and software layers. Arista's impressive Arista 7500 10GbE switching platform is well positioned to take full advantage of the application performance made possible by servers using Fusion's new tier of flash-based memory. We are looking forward to working together to change the way systems in the data center are architected to meet tomorrow's growing I/O performance needs."
David Flynn, President and Chief Executive Officer, Fusion-io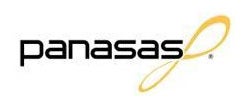 "Panasas provides storage systems for some of the fastest supercomputers in the world that are used to discover oil, develop new products, maintain the defense weapons stockpile, find cures for diseases and many other applications. Arista is delivering the next generation network platform that Panasas and its customers need to create a new wave of solutions."
Bob Schoettle, Chief Marketing Officer, Panasas
Reliable Messaging/Middleware:
---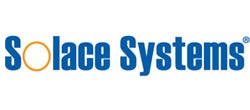 "Arista's 7500 switching platform removes a number of barriers to wide-scale 10 Gigabit Ethernet adoption in performance sensitive markets like financial services, cloud computing and high performance computing. In capital markets in particular, this product strikes to the heart of all the major IT initiatives underway – lower capital expenditures, massive scale, reduced power consumption and above all, the flexibility to stay agile as the business climate changes."
Craig Betts, Chief Executive Officer, Solace Systems.
Cloud Providers:
---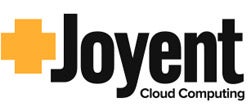 "At Joyent, we're working to make the entire data center into a unified, fully programmable computing platform. Our cloud computing technology allows thousands of companies to meet the needs of modern high-scale applications, including instantly managing variable load, scaling resources on demand, and re-architecting in real time. We're proud to partner with Arista in bringing the Arista 7500 10GbE switching technology to market providing our customers with increased network performance while enabling security, density, stability, and flexibility that is not available in any other environment."
David Young, Founder and Chief Executive Officer, Joyent.
Data Warehousing:
---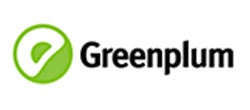 "I'm excited by Arista's 7500 chassis because it makes very large Enterprise Data Cloud deployments much simpler. It extends the incremental 'top of rack' approach with a 384 wire-speed ports aggregation switch, enabling a flat 10 gig network for tens of thousands of compute and storage nodes."
Luke Lonergan, Co-Founder and Chief Technology Officer, Greenplum Software.
Silicon and Semiconductors:
---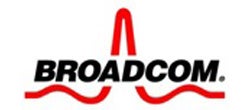 "Broadcom, a global leader in semiconductors for wired and wireless communications, is pleased to work with Arista to deliver the Arista 7500, a platform that delivers a perfect combination of high performance, dense 10GbE, low latency, and feature richness built specifically for mission critical data center applications."
Martin Lund, Senior Vice President, Network Switching Line of Business, Broadcom
Host Adapters:
---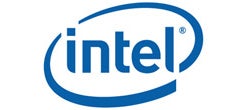 "10 Gigabit Ethernet adoption is gaining momentum as new servers and CPUs deliver greater compute capabilities and drive the need for more bandwidth. The Arista 7500 delivers high-performance, high-density 10 Gigabit Ethernet switching, enabling significant improvements to mid-size and larger server deployments. Coupling iWARP support in Intel® Ethernet 10 Gigabit Server Adapters along with low-latency switching in the Arista 7500, enables Ethernet to deliver a high-performance, cost-effective HPC solution as an alternative to InfiniBand. This was recently demonstrated on a 500-node supercomputer developed for biomedical research – delivering Top 200 performance (35.8 TeraFLOPs) and Top 100 efficiency (84%) on the Top 500 Linpack benchmark
1
."
Tom Swinford, Intel® Ethernet General Manager
1Source:A High-Performance Cluster for Biomedical Research Using 10 Gigabit Ethernet iWARP Fabric, November 2009,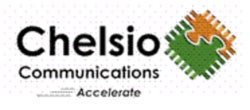 "The Arista 7500 switch should accelerate the adoption of 10Gb Ethernet as the interconnect of choice for high performance servers and storage in cloud computing, virtualization and mission-critical data center applications. In particular, I expect to see even faster growth of high density Ethernet clusters as the replacement technology for InfiniBand."
Kianoosh Naghshineh, President and Chief Executive Officer, Chelsio Communications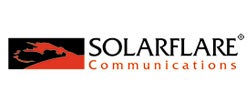 "The ability of IT and data center managers to effectively adopt and deploy 10Gb Ethernet has been hindered until recently by the lack of high-density, high-performance modular switches and high-performance 10GbE server adapters. Solarflare has addressed the need for high-performance 10 GbE adapters with the introduction last month of our SFN5122F adapter that can deliver 120 Gbps of bandwidth with the latest Intel and AMD based servers. When leveraged by the new Arista 7500 switch, customers will now be able to build reliable, power-efficient, high-performance 10 GbE fabrics that maximize data center performance when implementing solutions for cloud computing, virtualization, and other mission-critical applications."
Bruce Tolley, Vice President of Marketing, Solarflare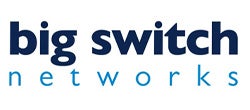 "As leaders in Open SDN, and going back to its genesis at the Clean Slate Lab over five years ago, Big Switch is very happy to see leading vendors like Arista embracing OpenFlow and open standards."
Guido Appenzeller, former head of the Clean Slate Lab and CEO and Co-Founder of Big Switch Networks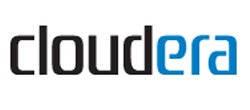 "As enterprises continue to build data centers on cloud computing technologies, it is critical that they can easily integrate with Hadoop-based systems for business analytics. We're encouraged by the latest innovations from Arista, which promises to deliver advanced network provisioning capabilities for seamless integration with Software Driven Cloud Networks that complement and extend the capabilities of Cloudera's next generation data management tools for the enterprise."
Amr Awadallah, CTO at Cloudera
"Cloudscaling and Arista have partnered to launch numerous enterprise deployments of Open Cloud System. We've developed a shared understanding of the network capabilities customers demand, and the new features in Arista EOS will directly address their needs."
Andy Green, Vice President, Business and Channel Development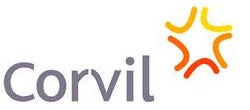 "SDN is an important initiative that can benefit our customers by allowing the intelligence derived from our monitoring systems to be leveraged for a higher level of control when managing network behavior and performance. With this new announcement, Arista continues to make significant advancements in delivering on the promise of SDN and we look forward to working with the Arista team to exploit these new capabilities for the benefit of our mutual customers."
Donal O'Sullivan, VP Product Management at Corvil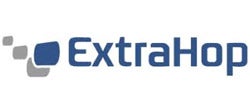 "Arista's SDN innovations further enable solutions like ExtraHop to easily integrate within OpenFlow and OpenStack environments. As the only vendor in IT operational intelligence that can transform SDN wire data into correlated cross-tier visibility, ExtraHop is excited about this new release. SDN traffic can now be provisioned rapidly from Arista's control plane, forwarded to ExtraHop for real-time analysis and visibility across all tiers; application, network, or infrastructure and have that automatically correlated with the end-user experience."
Erik Giesa, SVP of Marketing and Business Development at ExtraHop Networks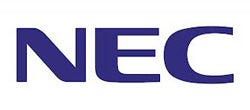 "NEC's customers are experiencing increasing demands on data center networks because of new applications and ever-changing business requirements. Arista's announcement and its commitment to open APIs, including OpenFlow, combined with NEC's ProgrammableFlow(r) controllers, deliver greater levels of network automation, while driving down operational costs and time to provision of new applications and services."
Don Clark, Director of Business Development, IT Platform Group, NEC Corporation of America (NEC)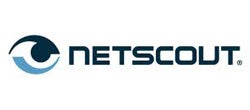 "As a leader in performance and service delivery management for cloud computing data centers, and the first performance management company to join the SDN movement earlier this year, NetScout Systems is working with Arista Networks to address the challenges of virtualized cloud computing. Arista's new SDN features complement NetScout's packet flow technology and promise to deliver enhanced visibility and control needed to make cloud-scale computing successful."
Steven Shalita, Vice President, Marketing at NetScout Systems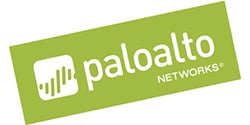 "A key challenge in cloud networks is the ability to address security and regulatory compliance requirements at cloud scale. Palo Alto Networks next-generation firewalls leverage Arista's OpenFlow and Arista DirectFlow capabilities to deliver elastic, scalable protection for data center applications. The joint solution scales linearly to hundreds of Gbps."
Chad Kinzelberg, Senior Vice President of Business and Corporate Development at Palo Alto Networks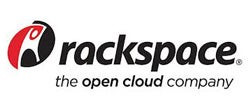 "Arista continues to lead the way in data center network innovations, this is the first real API integration of a broad-based data center network platform and seeing it connect with OpenStack and solve real customer provisioning issues is exactly what this industry has needed to scale cloud computing."
Paul Rad, Vice President Rackspace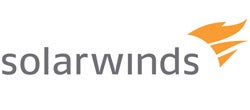 "SolarWinds and Arista share a common goal to help IT professionals improve performance management and visibility across cloud environments and data centers. We believe Arista's Enhanced OpenFlow, eApi and OpenStack integration combined with SolarWinds' powerful and affordable network management software solutions are vital tools for any IT pro looking to manage a network fabric that works in tandem with the speed of the cloud."
Sanjay Castelino, VP of products, SolarWinds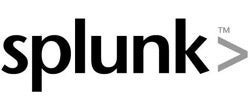 "Customers need visibility across massive, distributed cloud infrastructures as cloud computing and Software Driven Cloud Networking transform data centers. Arista's SDN enhancements, combined with Splunk® software's ability to analyze, visualize and correlate network traffic data with application and cloud infrastructure data, enables new insight into these environments and their impact on business services."
Bill Gaylord, senior vice president of business development, Splunk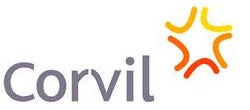 "We believe strongly in the embedding of enabling technologies such as hardware time-stamping and precision congestion counters in network switches and routers, and we welcome Arista's announcement of this important new functionality. Corvil has always been at the forefront of integrating with these capabilities and we look forward to bringing these benefits to our customers."
Donal O'Sullivan, VP Product Management at Corvil
Corvil is a provider of monitoring systems for Global Fortune 2000 enterprises. The company was founded in 2000 and operates from New York, London, Singapore, Tokyo and Dublin. Customers use Corvil for precision monitoring, troubleshooting and reporting of performance for their applications and networks. Corvil captures, analyzes, alerts and reports on all data that is required for real-time business analysis. For more information on Corvil please visit www.corvil.com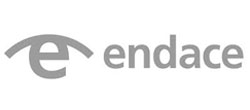 "By pairing our industry-leading 64TB Intelligent Network Recorders with Arista DANZ capabilities, Endace will be able to offer Arista's customers a complete and searchable record of every packet transiting their 10/40/100Gbps links to provide comprehensive network analytics and event resolution."
Sri Sundaralingam, VP of Product Management & Marketing at Emulex
Endace is the only global supplier of intelligent network recorders and infrastructure that can continuously copy every packet on 10Gbps, 40G and/or 100G network links without data loss. To navigate the terabytes of data recorded by the system, an integrated application-aware, browser-based Network Search Engine allows global organizations to cut to the heart of their network/security issues for definitive event resolution. This unique capability accelerates response times to network and security issues, manages IT risk, improves operational efficiency and maximizes network uptime. Hundreds of Endace Intelligent Network Recorders can be centrally managed for a searchable universal view of all the data on a large, worldwide network. Endace's marketing headquarters is in Sunnyvale, California. R&D is in Auckland, New Zealand. Sales offices across the US, in Reading, UK and Sydney, Australia provide support for customers. Quoted on London's AIM, the company's stock code is LSE: EDA.L.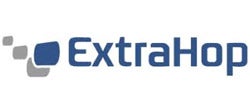 "With Arista's new DANZ capability, aggregating and tapping all traffic across the data center is much simpler and cost-effective. Arista's precision aggregation augments ExtraHop's real-time operational insight across all tiers: client, network, application, and infrastructure down to the individual transaction level. Arista's precision time-stamping and simplified traffic aggregation are absolute requirements for dynamic environments especially when it comes to Software Driven Cloud Networking (SDCN)."
Erik Giesa, SVP of Marketing and Business Development
ExtraHop provides the real-time operational intelligence required to make IT more agile and proactive. The world's best-run IT organizations use ExtraHop to manage more than a quarter-million devices and monitor billions of transactions daily, including Adobe, Alaska Airlines, Concur, Expedia, and Microsoft. Winner of many innovation awards from Gartner, Interop, and others, the ExtraHop platform auto-discovers and auto-classifies all applications and systems out of the box, providing the correlated, real-time visibility essential for dynamic environments. The ExtraHop platform deploys without agents and delivers value in less than 15 minutes, making it the most cost-effective solution on the market. Follow us on Twitter @ExtraHop.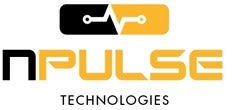 "Our Wall Street customers require lossless full packet capture at 10 Gbps full duplex with nanosecond time-stamping for precise market data feed recording and network troubleshooting. Arista DANZ delivers to our CPX probe a time stamp with the precision that Wall Street needs."
Tim Sullivan, President at nPulse Technologies Inc.
nPulse Technologies, Inc. takes the pulse of the world's fastest networks. For customers with extremely big pipes of 10Gbps or more, who run intelligence-driven security and network operations, nPulse solutions are open, standards-based collection platforms that integrate ultrafast flow and packet capture probes with big data analytics. Unlike traditional packet capture solutions which are proprietary, expensive, and unable to scale to today's network core speeds, nPulse platforms capture 100% of network traffic at 20 Gbps and utilize a Big Data analytics approach to significantly reduce the time, effort, and resources required to produce actionable intelligence.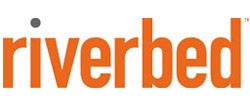 "Enterprises are in need of a solution that provides visibility in complex data center architectures, including virtual, cloud, software-defined and hybrid. This is especially important for low-latency trading environments and for other time-sensitive applications. By working with Arista's SDN switch, Riverbed Cascade provides performance management with the precision and accuracy needed to ensure the delivery of high-performance applications."
Dimitri Vlachos, Vice President of Marketing for Riverbed Performance Management
Riverbed delivers performance for the globally connected enterprise. With Riverbed, enterprises can successfully and intelligently implement strategic initiatives such as virtualization, consolidation, cloud computing, and disaster recovery without fear of compromising performance. By giving enterprises the platform they need to understand, optimize and consolidate their IT, Riverbed helps enterprises to build a fast, fluid and dynamic IT architecture that aligns with the business needs of the organization. Additional information about Riverbed (NASDAQ: RVBD) is available at www.riverbed.com.Riverbed delivers performance for the globally connected enterprise. With Riverbed, enterprises can successfully and intelligently implement strategic initiatives such as virtualization, consolidation, cloud computing, and disaster recovery without fear of compromising performance. By giving enterprises the platform they need to understand, optimize and consolidate their IT, Riverbed helps enterprises to build a fast, fluid and dynamic IT architecture that aligns with the business needs of the organization. Additional information about Riverbed (NASDAQ: RVBD) is available at www.riverbed.com.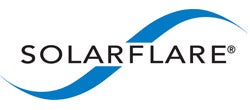 "We are excited to partner with Arista in the launch of Arista DANZ. Because of their respective programmability, the Arista switches and the Solarflare OpenOnload
TM
application acceleration middleware, customers are able to build Software Driven Cloud Networks that can achieve record-breaking performance while maintaining flexibility, application transparency, and interoperability."
Bruce Tolley, Vice President Solutions Marketing at Solarflare
Solarflare is the leading provider of application-intelligent networking I/O products that bridge the gap between applications and the network, delivering improved performance, increased scalability, and higher return on investment. The company's solutions are widely used in scale-out server environments such as high frequency trading, high performance computing, cloud, virtualization and big data. Solarflare's products are available from leading distributors and value-added resellers, as well as from Dell, IBM, and HP. Solarflare is headquartered in Irvine, California and has an R/D site in Cambridge, UK. Learn more at http://www.solarflare.com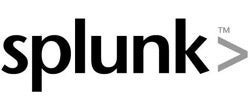 "Virtualization and the rise of Software Driven Cloud Networking are transforming network traffic patterns in data centers. We believe that Splunk software's ability to analyze network traffic data received from the Arista DANZ programmatic SDN interface and to correlate it with application and infrastructure data enables valuable insight into evolving networks and their impact on business services."
Bill Gaylord, Sr. Vice President, Business Development at Splunk
Splunk Inc. (NASDAQ: SPLK) provides the engine for machine data™. Splunk®software collects indexes and harnesses the machine-generated big data coming from the websites, applications, servers, networks and mobile devices that power business. Splunk software enables organizations to monitor, search, analyze, visualize and act on massive streams of real-time and historical machine data. More than 5,200 enterprises, universities, government agencies and service providers in over 90 countries use Splunk Enterprise to gain Operational Intelligence that deepens business and customer understanding, improves service and uptime, reduces cost and mitigates cyber-security risk. Splunk Storm™, a cloud-based subscription service, is used by organizations developing applications in the cloud. To learn more, please visit www.splunk.com/company.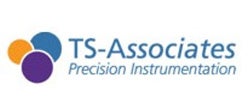 "By integrating with Arista DANZ technology, TS-Associates are able to offer instrumentation solutions with unrivalled density, accuracy, flexibility and value."
Steve Rodgers, CTO at TS-Associates
TS-Associates is the leading supplier of Precision Instrumentation solutions for latency sensitive trading systems. With TipOff for network and data flow monitoring, Correlix for trade flow analysis and Application Tap for software event instrumentation, TS-Associates is the only vendor to offer a complete range of Precision Instrumentation solutions capable of providing nanometric transparency into the latency dynamics of trading systems, catering to the needs of both technology and business users. TS-Associates Precision Instrumentation solutions have been integrated with all leading transaction, market data, middleware and high frequency trading systems. With deployments at leading financial institutions, including exchanges, brokerages and trading firms throughout North America, Europe and AsiaPac, TS-Associates offers a truly global support capability through its centres in London, New York, Tokyo and Singapore. More information about TS-Associates can be found at www.ts-a.com