Connect C-130 to the Network
The device can be connected to the network by connecting through a LAN cable or a POE+ injector. If you are using a PoE+ injector, make sure the data connection is plugged into a suitable switch port with proper network connectivity.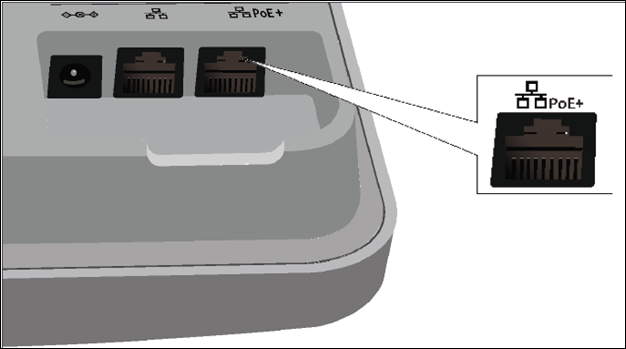 To connect C-130 to the network, you should meet the following prerequisites:
Ensure that a DHCP server is already available on the network to enable network configuration of the C-130.
DNS should be able to resolve the server discovery primary: redirector.online.spectraguard.net, secondary: wifi-security-server).
AP with valid IP address from DHCP server or a valid static IP address1 to communicate with Wireless Manager.
Check the LEDs Status on the device. If all LEDs glow green, then the device is operational and connected to the server.
If the above conditions stand true, the device should be connected and ready to go operational.