VARP
Virtual (VARP) allows multiple switches to simultaneously route packets from a common IP address in an active-active router configuration. Each switch is configured with the same set of virtual IP addresses on corresponding VLAN interfaces and a common virtual MAC address. In MLAG configurations, VARP is preferred over VRRP because VARP does not require traffic to traverse the peer-link to the master router as VRRP would.
A maximum of 500 virtual IP addresses can be assigned to a VLAN interface. All virtual addresses on all VLAN interfaces resolve to the same virtual MAC address.
VARP functions by having each switch respond to ARP and GARP requests for the configured router IP address with the virtual MAC address. The virtual MAC address is only for inbound packets and never used in the source field of outbound packets.
When ip routing is enabled, packets to the virtual MAC address are routed to the next hop destination.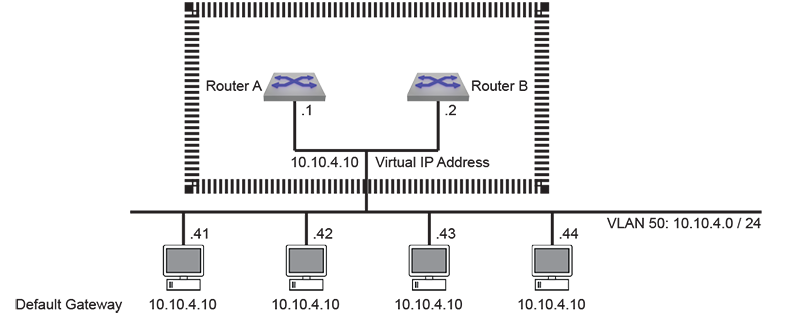 The following sections are included in this chapter: