Job Description:
Arista Networks is seeking a self-starting Advanced Services Engineer. This is a fast-paced job that will require clear communication skills, the managing of customer expectations, and delivery on our commitments.
Responsibilities:
The Advanced Services Engineer will work directly with customer/s in overall architecture which can include alignment with presales teams, test and certify solutions, working with development teams, delivering training, mentoring, create design documentation and/or white papers, developing statements of work (SoW), and being overall single point-of-contact into the services' organization. Working directly with the customer as individual contributor, you must be able to deliver and work with all levels of management for common deliverables, write business reviews, quickly respond to escalations (troubleshoot), lead technical meetings, and collaborate with multiple groups.
Requirements:
Strong leadership ability in managing complex engagements
Minimum 1-3 years of experience working in professional service organization/s
Must have prior experience in large data center designs and how to operate them
Expert knowledge in Layer 2 Spanning-Tree, FHRP, Layer 3 (OSPF, BGP, ISIS), QoS, IPv4 and IPv6 addressing schemes, and overall internetworking ability of building sound solutions
Familiarity navigating a Linux kernel
Nice to have python coding experience
CCIE in Routing and Switching preferred
BS + 2 years in Computer Science/Engineering or Masters in Telecommunications Engineering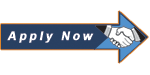 USA Location
Non USA Location
Arista is an Equal Opportunity Employer: All qualified applicants will receive consideration for employment without regard to race, sex, color, religion, national origin, protected veteran status, or on the basis of disability.