Job Description:
Senior Supply Chain Manager is responsible for material planning, execution, and process improvements in our supply chain production team. He/she will work closely with, Contract Manufacturing, Component suppliers, Sourcing, and new product introduction (NPI) Supply Chain team to develop and oversee the execution to ensure continuity of supply meeting revenue/demand goals, CM controlled cost meeting cost target while minimizing company liability and cost. He/she will also establish and drive metrics, partnering with cross-functional teams to enable tools, systems, and processes towards operational efficiency and scalability.
Responsibilities:
Analyze historic trends to proactively reduce or prevent any shortages which impact demand goals/production schedule.  This includes assisting in sourcing materials or setting up flexibility programs that improves continuity of supply.
Partner with the Contract Manufacturer (CM), component suppliers and sourcing managers on all identified material issues and resolve them by identifying the root cause and managing the corrective actions.
Oversee Excess and Obsolete (E&O) activity from CMs, recommend critical courses of action to management, and own efforts to mitigate liability to Arista. Ensure timely resolution and closure of any issue which may expose the business to unusable material
Allocate components that are in short supply in a manner that maximizes revenue, minimizes impacts to key performance indicators, and minimizes escalations from customers.
Achieve quarterly cost reduction on CM-controlled part numbers and support cost reduction effort on Arista-controlled part numbers.
Analyze and report data in a manner that clearly shows the health of local operations.
Mentor new and/or junior employees in company processes and procedures.
Lead & Support business critical events such as cycle count, physical inventory & quarter ends.  This may occasionally require work during weekends and holidays.
Qualification:
Bachelor's degree, preferably in supply chain, business, economics, finance or a related field.
>9 years of progressive supply chain operations experience, preferably with planning or operations experience in a high-tech operations environment. Ideally candidates hold OEM experience.
Self-starter, experience working as part of a global, cross-functional team.
Strong problem solving and analytical skills.
Program management, communication, negotiating and influencing experience with a track record of achieving solid business results for senior management and cross-functional stakeholders.
Strong relationship management skills
Track record of delivering excellence in projects
Ability to work in a dynamic & ambiguous fast-paced environment
Travel ~10% a year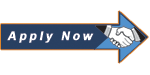 USA Location
Arista is an Equal Opportunity Employer: All qualified applicants will receive consideration for employment without regard to race, sex, color, religion, national origin, protected veteran status, or on the basis of disability.