Job Description:
Plan inventory levels across Arista's service depots to support customer service contracts
Drive inventory levels to achieve on time delivery of advance replacements against 2 hour, 4 hour, and Next Business Day SLAs
Define minimum stocking levels to hold in each depot based on install base, RMA rates, and lead time to replenish inventory
Optimize inventory levels such that on time delivery goals are achieved while minimizing inventory investment
Publish service demand to repair operations and prioritize repair output to fill minimum stocking levels in service depots
Coordinate with production for inventory that cannot be sourced from repair. 
Execute inventory movement and transfers across service depots, rebalancing inventory as required
Oversee inventory metrics for Service Depots – including hit rate, fill rate, and repair-to-new-buy ratio
Review disposition of Engineering Change Orders as submitted by Product Engineering, driving required actions on Service Depot inventory, and ensuring inventory freshness
Collaborate with peers to develop processes across Arista's Service Supply Chain, including RMA Management, Inventory Management, Depot Operations, and Repair Operations
Collaborate with peers in the development of systems and tools across Arista's Service Supply Chain
Qualifications
Degree in Industrial Engineering, Supply Chain, or Operations related field
3 years of experience in manufacturing, logistics, or service operations related roles
Experience in service logistics preferred.
Basic understanding of ERP systems and supply chain concepts – including inventory planning, inventory management, warehousing, and logistics
Experience in a high tech industry (preferably networking equipment)
Self-starter who has the ability to handle multiple tasks in a fast paced environment
Ability to influence and motivate internal and external partners
Strong analytical skills
Strong communication skills
Experience with Microsoft Office, including strong proficiency in Excel
Experience with NetSuite a plus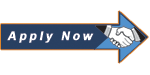 USA Location
Non USA Location
Arista is an Equal Opportunity Employer: All qualified applicants will receive consideration for employment without regard to race, sex, color, religion, national origin, protected veteran status, or on the basis of disability.