Job Description:
Platform engineers are the blacksmiths of our team. They take the red-hot product straight from the forge with rough faces and sharp corners and turn it into a smoothly running system. The platform engineer bridges the hardware-software boundary, writing code that runs straight on the bare metal and makes sure the hardware is doing what it is supposed to do. The platform engineer is the one who first pushes the "on" button when something comes off the manufacturing floor.
We are looking for people who:
Love to write diagnostics code that runs on bare metal hardware
Enjoy building things and shipping them, truly making them work
Find satisfaction in creating a really well-written diagnostic
Care about keeping the code maintainable, preserving its integrity
Look for a better way, and strive to make it real
Care about the business too
Enjoy working with others who feel the same
Learn how things work, just for fun or out of curiosity
Responsibilities:
Bringing up new hardware
Coding tests in Python and C to validate hardware design correctness
Testing their code (making the test suite solid, and creating software regression tests to make sure it stays solid)
Isolating and root-causing failures in those tests
Writing code for manufacturing diagnostics
Testing manufacturing diagnostics, making them solid, including automated regression testing of the manufacturing diagnostics themselves
Coordinating with the hardware engineering team on diagnostics delivery and bring-up schedules
Requirements:
Experience in Python, C, and Embedded programming
Ethernet, High-speed phys/ serdes desired
Knowledge of how system hardware works is a plus: buses, bridge chips, FPGAs, hardware queues/FIFOs, interrupts, DMA, etc.
Specific technologies such as PCIe, I2C, and XAUI is desired
BSCS/CE
Location:
We're hiring Platform Engineer in: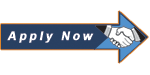 USA Location
Arista is an Equal Opportunity Employer: All qualified applicants will receive consideration for employment without regard to race, sex, color, religion, national origin, protected veteran status, or on the basis of disability.