Job Description:
Arista Networks is seeking high-caliber system test engineers.
The key role of our System Test group is to ensure that bugs that escape our automated testing system do not slip through to shipping products by:
Discovering/being aware of areas not covered by automated testing
Performing these tests
Informing the product team of failures and of any opportunities/needs to add to the automated testing
Responsibilities:
Designing test cases
Specifying, acquiring, and installing the hardware required to execute the test cases
Configuring hardware and software in the system testbed
Executing tests and troubleshooting failures, identifying switch bugs as they arise
Working with the product development organization to isolate, characterize, and reproduce bugs
Writing bug reports that include a complete characterization of the conditions under which the bug is triggered, the behavior that results, and an assessment of the impact on customers
Recognizing ways we can make our products better from a network administrator's viewpoint, writing them up succinctly with a detailed explanation of how they will help improve customer satisfaction
Requirements:
Bachelor's degree in telecommunications, computer engineering, computer networking
3+ years of experience designing, deploying, managing, and troubleshooting IP and Ethernet networks
Highly detailed working knowledge of layer 2 and layer 3 technologies such as IP forwarding, IP multicast, OSPF, BGP, ECMP, VRRP, STP, RSTP, MST, PVST+, Ethernet link aggregation, LACP, VLANs, 802.1q tagging, IGMP Snooping, Port Mirroring, 802.1p classification, 802.3x PAUSE, etc
Detailed working knowledge of layer-2/3-switch administration, including industry-standard CLI and SNMP interfaces
Detailed understanding of what attributes of a network switch are desirable or undesirable from a network administrator's viewpoint
Familiarity with Linux tools such as ping, traceroute, tcpdump, ifconfig, ip link, ip route, arp, /proc/net, /proc/sys/net, vmstat, netstat, ttcp, iperf, and strace
Some familiarity with scripting languages such as Python or TCL
Strong written and oral communication skills
Able to operate with a high degree of independence, driven by an internal desire to succeed at the challenge of breaking our products
Location:
We're hiring Systems Test Engineer in:
Santa Clara, CA.
Nashua, NH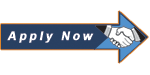 USA Location
Arista is an Equal Opportunity Employer: All qualified applicants will receive consideration for employment without regard to race, sex, color, religion, national origin, protected veteran status, or on the basis of disability.