Arista Networks is igniting cloud networking and cloud computing environments. Arista is building world-class, datacenter-focused Ethernet switches that redefine scalability, robustness, reliability, programmability, and price-performance metrics with our Extensible Operating System (EOS). Our team is comprised of experienced management and industry-leading engineering talent. Arista offers great benefits, work-life balance, and an environment that will challenge you to make a name for yourself in this industry. Look to join us as a premier company developing a new class of integrated network solutions for next gen data centers.
We are seeking candidates who take pride in winning customers' trust and bringing them industry knowledge and perspective. Arista Technical Sales Leads (TSL) engage technically with the customer on pre-sales and post-sales opportunities as the point of contact for solving hard customer problems. In addition you will get an opportunity to work with some of the smartest developers and sales leaders in the industry.
Responsibilities:
Manage a limited number of existing and new customer relationships and revenue associated with Arista data center networking products
Work with local Sales Director to move opportunities to closure
Set own priorities and schedules to meet established sales goals
Interface with Arista headquarters to coordinate sales and marketing activity
Lead and coordinate design/architecture discussions with client
Ensure solutions are designed for customer success
Perform hands-on tests to validate customer proof-of-concept setups, network designs, and network deployments using new products and features
Put together design guidelines and recommend improvements to customers for the networks they support
Keep up-to-date on competitive solutions, products, and services
Author white papers on technology and products
Requirements:
Bachelor's degree in technical discipline
Pre-sales engineering experience in data networking topics include Ethernet, RSTP/ MSTP, VLANs, IP Routing, TCP/IP, OSPF, BGP, Multicast, QoS
Very strong communication and listening skills, ability to establish rapport over the phone, ability to build credibility quickly, and clearly articulate a value proposition
Knowledge of competitive products, solutions, and services
Strong time-management and ability to multi-task, take initiative and follow through
Strong work ethic and commitment to integrity
Ability to write white papers a plus
CCIE certification a plus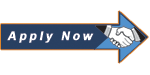 Non USA Location
Arista is an Equal Opportunity Employer: All qualified applicants will receive consideration for employment without regard to race, sex, color, religion, national origin, protected veteran status, or on the basis of disability.